Project Name
Church & Community Transformation Project
Project Natures
Church and Community Mobilisation
Project Objectives
Promote a transformative model for churches and communities, and develop the abilities of church and community members and leaders to address social and economic issues within their own communities.
Strengthen alternative livelihoods for local churches and communities by building networks, increasing opportunities for them to access social services, and raising their awareness of social norms and moral values.
Beneficiaries
42 local churches and church support networks, their community members and leaders
Key Activities
Establish Bible study groups, local church coordinating committees, church networks and organisational meetings to cultivate the ability of the congregation and the church to formulate financial and annual plans and budgets.
Raise awareness among youth and students to organise anti-drug and moral values.
Collaborate with local churches or schools to protect the community environment and organise clean-up campaigns.
Chakdulu Baptist Church is located in the low-income district of Dinajpur. The church participated in the LAMB-Church and Community Transformation (CCT) program and started a Bible study group in early 2020. Through bible study, participants are meeting the needs of spiritual growth and learning to respond to the needs of the church and community to promote spiritual revival among church members. Through the spiritual revival seminars, believers are inspired to take on the challenge of living a life of genuine Christian faith. In the end, about 150 believers who attended the spiritual revival seminar had become more committed to their faith and were more regularly involved in church and community care services and Sunday school than before, building personal, and family prayer lives.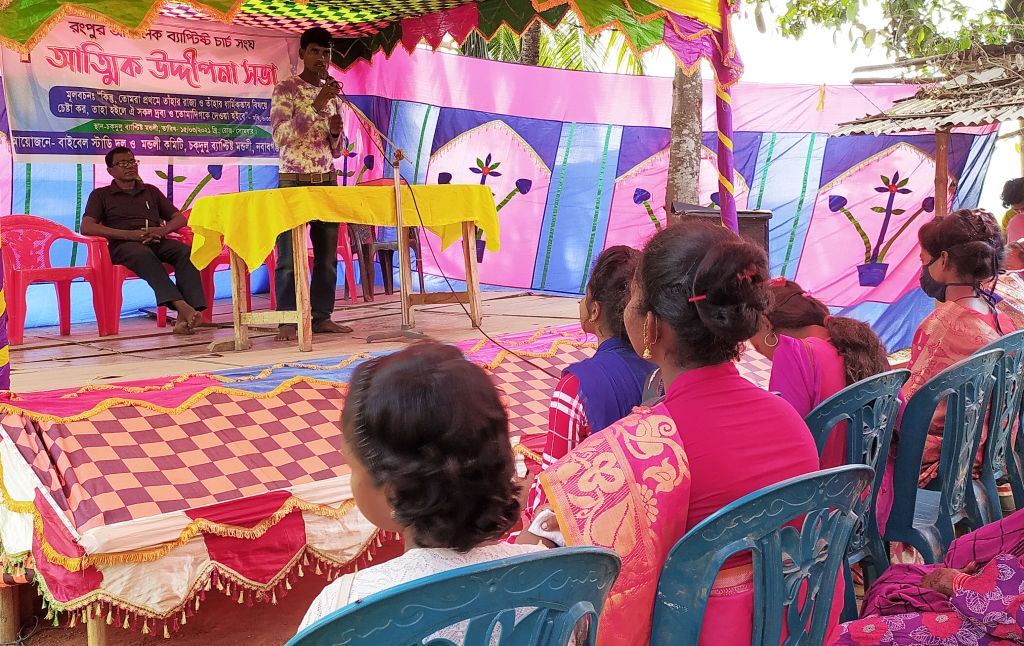 Partner Name
World Mission Prayer League (LAMB Hospital)
The Year Our Partnership Started
Partner's Mission
For the people of Bangladesh to be transformed by God's love and to experience abundant life in healthy and equitable communities.
(Please specify: 'Development & Advocacy')
After donation, please send a completed Donation Form, enclosing with cheque, bank-in slip or screenshot of successful payment along with your name, contact phone number and mailing address to us via mail, email or WhatsApp.
CEDAR is an approved charitable institution and trust of a public character under section 88 of the Inland Revenue Ordinance. Please visit Inland Revenue Department website for details.
CEDAR Fund will issue a receipt for a donation of HK$100 or above for tax deduction. For a donation of less than HK$100, please get in touch with us to issue a receipt.
Please DO NOT fax any donation information.