Project Name
Economic, Health Care and Community Development Project for Ethnic Groups in Chiang Mai Province (in Thailand) and Bokaew Province (in Laos)
Project Natures
Urban and Rural Development
Project Objectives
Improve food security for minority groups in border regions.
Enhance the capabilities of minority groups in border regions to establish sustainable livelihood development.
Improve environmental management for minority groups in border regions.
Beneficiaries
Four Lahu communities in the Laos-Myanmar border region
Ten minority communities in the Mae Wang River watershed in Northern Thailand, and others.
Key Activities
In terms of livelihood development and food security

promote the use of small plots of land around houses to develop gardens
use natural fertilisers to grow seasonal vegetables and mushrooms, or raise pigs and fish, so that residents can be self-sufficient.

In terms of environmental management

promote a mission of caring for the created world among Christian communities
promote agroforestry to increase agricultural productivity
promote soil conservation.
I am Darun, a Lahu, aged 60, born in Yosei Boonsri, Chaowa, Chiang Mai. I have two children, a daughter aged 24 and a son aged 19. When I was three years old, my parents moved from Huai Tak to the rural village of Mae Na Wang, Chiang Mai. My father was a Christian, and he found a place in the village to preach the Gospel of God. At that time, there were only seven houses in the village, which was only a forest area used by the lowland people to raise cattle. There was no electricity and no roads in the village. Now, there are more than 200 families. At the age of 15, when I had completed my sixth year of primary school, I took bible study training. Three years later, I went to study the bible in Phayao province for three years and then went on to serve with the China Evangelistic Mission (CEM), where I looked after the children's dormitory in Fang district, Chiang Mai province, for six years.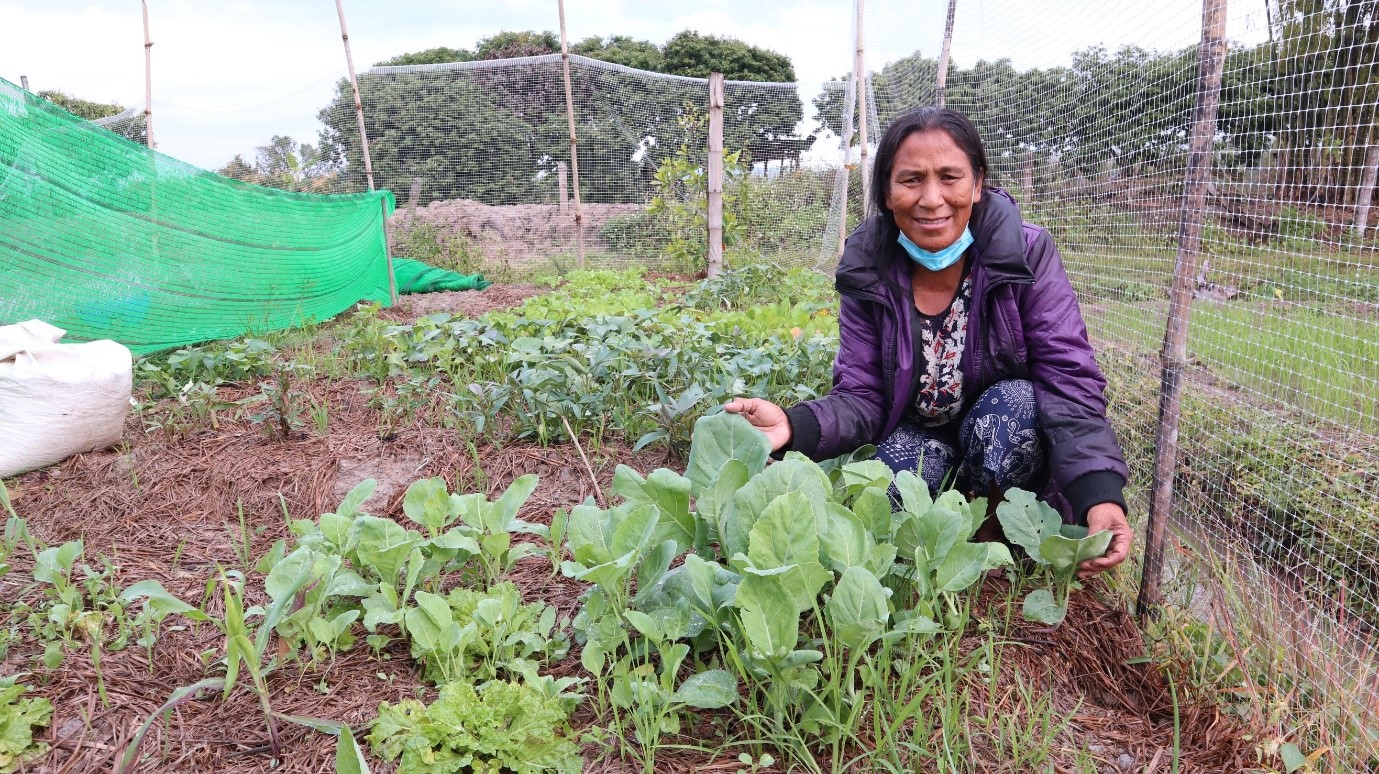 Currently, I am in charge of eight churches and preach the Gospel of God in two other places. Fifteen years ago, I met the Upland Holistic Development Foundation (UHDF). They promoted pig farming and provided a good pig breeder. At that time, I knew nothing about pig farming and had no experience. Therefore, I attended UHDF training to learn techniques and skills. I then applied my knowledge to my community mission, recommended my friends to learn with me and passed on my knowledge to my service association.
In 2021, UHDF came to a community I know well and started working there. I felt happy to have an organisation serving in my village. I have created a savings group with friends from church and am also the chair of the savings group and backyard farming. I am growing different types of thinning and have become a role model in the community. I am practising backyard gardening because I used to buy vegetables, but now I don't have to pay for them. I have different plants in my garden that I harvest every time. When my friends from the savings group saw this, they started to follow me in practising backyard gardening.
In the days to come, I plan to start raising chickens and start agroforestry. I hope everyone can exchange knowledge with one another and receive training in the places I serve.
Partner Name
Upland Holistic Development Foundation (UHDF)
Year of establishment
1996 (known as Upland Holistic Development Project at inception, renamed UHDF by 2021)
The Year Our Partnership Started
Partner's Mission
Promote sustainable livelihood development and community transformation for the upland ethnic minorities in the mountainous regions of Southeast Asia.
(Please specify: 'Development & Advocacy')
After donation, please send a completed Donation Form, enclosing with cheque, bank-in slip or screenshot of successful payment along with your name, contact phone number and mailing address to us via mail, email or WhatsApp.
CEDAR is an approved charitable institution and trust of a public character under section 88 of the Inland Revenue Ordinance. Please visit Inland Revenue Department website for details.
CEDAR Fund will issue a receipt for a donation of HK$100 or above for tax deduction. For a donation of less than HK$100, please get in touch with us to issue a receipt.
Please DO NOT fax any donation information.