Project Name
Integral Mission for the Local Church and Community Transformation in Bangladesh
Project Natures
Church and Community Mobilisation
Project Objectives
To equip and train local churches and seminaries so that they can fully promote and participate in community activities and bring about comprehensive development in all areas of people's lives.
Beneficiaries
Church members
Seminary students and teachers
Pastors
College and university students
Key Activities
Revise and edit the Theological Education by Extension (TEE) course materials for Integral Mission.
Translate, print and distribute 12 issues of Tearfund Footstep, a Christian magazine reporting on contemporary faith issues, and write and print other practical theological resources.
Support 24 Integral Mission extended theological education groups and 300 church and community mobilisation bible study groups.
Provide opportunities for 180 college students to participate in vocational training, and Integral Mission extended theological education programs.
Form a network of 10 churches to participate in church and community mobilisation work.
Mathius was born with a disability and is the youngest child in the family. From a young age, he had a strong desire to receive an education. Therefore, his older brother would often carry him on his back to school. Now that he is grown, he is a college student, but his brother is no longer able to carry him to school, and his family cannot afford other means of transportation for people with disabilities. As a result, he is often forced to miss class, and he has grown accustomed to blaming God for his difficult situation.
The Integral Mission extended theological education group of the LAMP hospital in northern Bangladesh learned about Mathius's situation and decided to witness God's love in a practical way by providing him with an electric tricycle so that he could travel independently. Because of the timely help from the theological education group, Mathius felt loved, cared for, and valued. His family was also happy to see him going to school on his own. Friends, church members, and community members also appreciated the group's initiative and sacrificial love and the ability to change the lives of those in need in the community, showing God's love and care.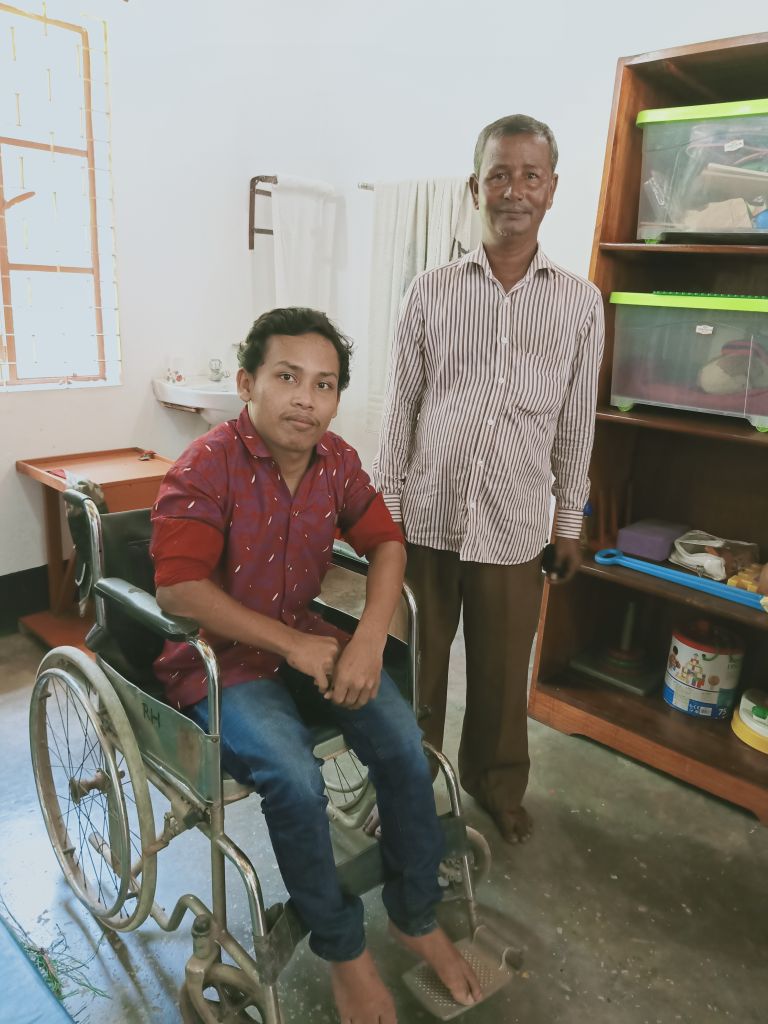 Partner Name
College of Christian Theology Bangladesh (CCTB)
The Year Our Partnership Started
Partner's Mission
The mission of CCTB is to equip believers through theological training, guidance, and social care ministry to become servant leaders and scholarly saints who are salt and light in their communities.
(Please specify: 'Development & Advocacy')
After donation, please send a completed Donation Form, enclosing with cheque, bank-in slip or screenshot of successful payment along with your name, contact phone number and mailing address to us via mail, email or WhatsApp.
CEDAR is an approved charitable institution and trust of a public character under section 88 of the Inland Revenue Ordinance. Please visit Inland Revenue Department website for details.
CEDAR Fund will issue a receipt for a donation of HK$100 or above for tax deduction. For a donation of less than HK$100, please get in touch with us to issue a receipt.
Please DO NOT fax any donation information.