It has been almost 3 weeks of the earthquake and tsunami struck Sulawesi, Indonesia. The government has ended search efforts of missing people on 11th October. Over 610,000 people are affected by the disaster. More than 82,000 people have been displaced and at least 2,000 people were killed. Right now, the government is planning to relocate survivors and build temporary shelters in Donggala and Sigi. Some families have set up tents on the roadsides. A lack of proper sanitation facilities in the affected area remains a concern.
CEDAR has allocated funds to support a local Christian organisation, PESAT, to distribute emergency items in 4 villages in central Sulawesi. About 1,000 households will receive food, cooking tools, and hygiene kits. On the other hand, CEDAR continues to communicate with Integral Alliance members and prepare to respond to the needs of survivors.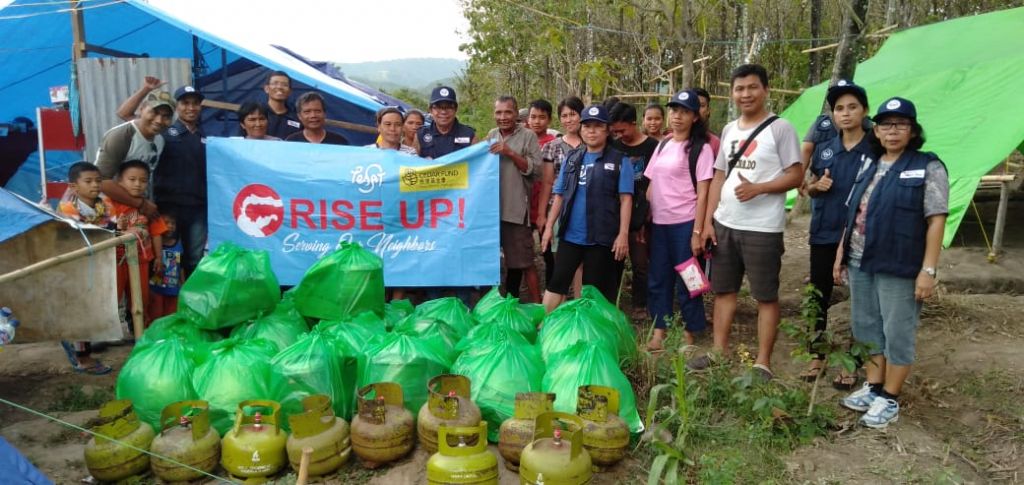 GIVE NOW to support the affected people and relief efforts in Indonesia!
Pray for the survivors and front line workers
Some communities have not received proper assistance. We pray that the Lord grants wisdom to the Indonesian government and all responding units to swiftly bring necessary help to those awaiting.
In Palu, about 68% of health facilities are not functioning; and poor hygiene becomes a threat to the affected communities, including threats of waterborne diseases and vector-borne diseases. We pray the Lord will curb any outbreaks of epidemic.
Among the affected are vulnerable women and children who have lost their loved-ones, homes, and experienced over 600 aftershocks. Their traumatised experience requires long-term psycho-social support. May the Lord heal their hearts.

*Integral Alliance is a global alliance of 23 Christian relief and development agencies, working together to present a more effective response to poverty worldwide. CEDAR Fund is one of the member agencies. 
(Please specify : Indonesia Earthquake and Tsunami Relief)
After donation, please send a completed Donation Form, enclosing with cheque, bank-in slip or screenshot of successful payment along with your name, contact phone number and mailing address to us via mail, email or WhatsApp.
CEDAR is an approved charitable institution and trust of a public character under section 88 of the Inland Revenue Ordinance. Please visit Inland Revenue Department website for details.
CEDAR Fund will issue a receipt for a donation of HK$100 or above for tax deduction. For a donation of less than HK$100, please get in touch with us to issue a receipt.
Please DO NOT fax any donation information.
If the donation exceeds the above mentioned allocation of funds, the excess amount will be transferred to CEDAR's 'Emergency Relief and Disaster Preparedness Fund'. The fund will enable us to respond to immediate needs, and support disaster mitigation in poor nations always being hit by disasters to reduce the amount of devastation.