On February 28, 2022, the Intergovernmental Panel on Climate Change (IPCC) finalised the second part (WGII) of the Sixth Assessment Report (AR6), assessing the impacts of climate change on humans and addressing how we should respond accordingly.
As stated in the report, climate issue has had the largest impact observed in many locations and communities in Africa, South Africa, Central and South America, Small Islands and the Arctics. The human mortality from floods, droughts and storms was 15 times higher in these places than in other regions.
Besides facing the constantly rising risk of death, the lives of those impacted are beyond our imagination. For example, they often need to live through flooding and drought seasons, which affects the livelihood of people and the overall economy. The residents in these areas mostly acquire a livelihood by farming. Still, flooding and droughts are detrimental to the crops, and heavy rain washes fertiliser away, resulting in an unsuccessful harvest. Some of the farmer families could make a living through farming and achieve stability, but due to climate change, their lives could be stripped away and live in extreme poverty at any time.
This situation is an alarming reflection of climate injustice. Living in metropolitan cities, our understanding of climate change may just be a shorter winter or an ever-more hot summer season. We often overlook that our eating habits (particularly the consumption of beef), the increasing frequency of travel, and our pursuit of a lifestyle that promotes trends and fashion are all contributing to the problem of climate change. Even as the days get hotter or when flood seasons become more prolonged, we can hide in our homes and be protected under a shelter, where we cool ourselves down with an air conditioner.
On the contrary, people living in poverty are powerless to fight the impacts of climate change on them, so they can only rely on the many forms of assistance from different organisations. For instance, they will need financial and technical supplies to help them build a check dam on the river to solve flooding problems or teach them new farming methods that could save them from food shortages. Ironically, these people were the ones who worked to protect the environment: the aboriginal and minorities knew how to co-live with nature, herders protect the pasture well to feed their livestock, and people living in the mountains never over-hunt. The people who do not live in these places are doing the change and damage while letting people living in the area bear the consequences and making extra time and effort to repair.
Undeniably, while we may not be actively aware of or choose to ignore it, we are part of why climate injustice exists. As believers, we should not be deceiving ourselves by ignoring the damage we have done to the world and all the people living in poverty.
Sadly, we cannot alter the reality overnight. There will still be air conditioners everywhere we go, and beef remains widely available in frozen shops worldwide. Nevertheless, we ought to care about the issue of climate change and slowly adapt our lifestyle to address it. As we do so, we shall still seek ways to help the heavily impacted poor.
CEDAR Fund and our partners are constantly helping the disaster-stricken poor. Besides providing immediate support when disasters happen, we also increase the residents' awareness of disaster prevention, providing farming practices to help kick start their small businesses. Teaching various handicraft skills to help them make extra earnings and overcome poverty also help them survive climate change.
We hope to see your actions in supporting the poor who are impacted by climate injustice; it will significantly change these people's lives and make them feel the love of God. 
ministry report (Chinese only)
Please join our donation campaign 'Care for the Disaster-stricken Poor' immediately, and make a difference for those threatened by climate crises!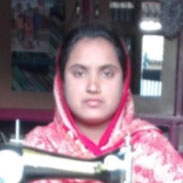 Dulali
Bangladesh
Home destroyed and living in poverty due to extreme weather
Now that I own a sewing machine, I can earn money by sewing clothes, which will enable me to provide for my three younger brothers and share my father's burden.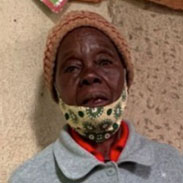 Getrude
Zimbabwe
The family lived in poverty for a long time because of the crop loss induced by climate change.
I beat hunger this year! This farming training has helped me a lot, and it has eased the burden on my family because I don't have to worry about food.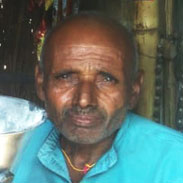 Drija
India
The farming business was jeopardised by frequent floodings led by climate change. As a result, the family relied on loans to sustain a living.
Opening a small shop and doing business gave me a way out, and I am now free from the hands of the moneylender!
(Please specify: Care for the Disaster-stricken Poor)
After donation, please send a completed Donation Form, enclosing with cheque, bank-in slip or screenshot of successful payment along with your name, contact phone number and mailing address to us via mail, email or WhatsApp.
CEDAR is an approved charitable institution and trust of a public character under section 88 of the Inland Revenue Ordinance. Please visit Inland Revenue Department website for details.
CEDAR Fund will issue a receipt for a donation of HK$100 or above for tax deduction. For a donation of less than HK$100, please get in touch with us to issue a receipt.
Please DO NOT fax any donation information.