Many countries in South Asia have been inundated during the monsoon season this year. Although the rain has eased up in some of the hardest stricken areas and water levels have subsided, up to 22 July, over 650 people had been killed and over 10 million had been displaced. In light of the severity of the disaster, CEDAR provided a grant of US$60,000 (around HK$470,000) to our Christian partners in India, Bangladesh and Nepal to provide emergency relief to the victims in the region. CEDAR would like to ask all of you for donations to support disaster victims to overcome the adversity.
From June to October every year, monsoon rains bring widespread calamities and heavy casualties in South Asia. This time, the rains have inflicted much suffering in India, Bangladesh, Nepal and Pakistan. The monsoon came late in India this year. Not long ago, people there were suffering from heatwave and drought; they were then stricken by the floods. Since July, at least 467 people have lost their lives and millions in the country have been impacted by the disaster.
Located in the low-lying area on a delta plain, Bangladesh has reported casualties of 97 during the last two weeks. The level of the Brahmaputra River, which flows through the country, has risen to its highest in 44 years. A third of the country has been inundated underwater and at least 700,000 people have lost their homes.
In Nepal, flooding has caused at least 95 deaths; 29 people have gone missing and 375,000 people have been affected by the floods. The heavy rains resulted in landslides and many houses and buildings have collapsed. People are left with no choice but to seek shelter in make-shift tents out in the open. According to local authorities , even though the government anticipated the impending torrential rains and have carried out precautionary measures, the gravity of the situation has exceeded their expectations. [1]
India: Helping 1,500 victims in Bihar State
CEDAR granted US$25,000 (HK$195,000) to our Indian partner, EFICOR [2], to support their relief response via cash transfer to help 1,500 victims in Madhubani in Bihar State. Water level of the local major river rose over dangerous level, causing embankment breached and flooded many areas. People had to escape to higher grounds to seek shelter. Local authorities sent out motor boats to transport the people out of the areas, but many are still awaiting rescue owing to the large number of victims.
Bangladesh: Helping 3,760 Disaster-Stricken Families in North-western Region
CEDAR granted US$20,000 (HK$156,000) to our partner in Bangladesh, LAMB [3], to provide relief aid to almost 3,760 disaster-stricken families in Kurigram. Kurigram is in the north-western region of Bangladesh. Although the flood situation in the area improved at one point, the river burst out of its banks again soon after and drove the residents out again, who had already returned to their homes, to rush back to the shelters. According to LAMB, the lack of clean drinking water, food and sanitation facilities, together with the uncertainty of the flooding situation make it easy for waterborne diseases to break out anytime and spread throughout the area.
Emergency relief goods to be distributed:
Food items: rice, pulses, cooking oil, salt
Non-food items: oral rehydration solution, water purification tablets, bleaching powder for disinfection
Nepal: Helping 350 Disaster-stricken Families in Southern Province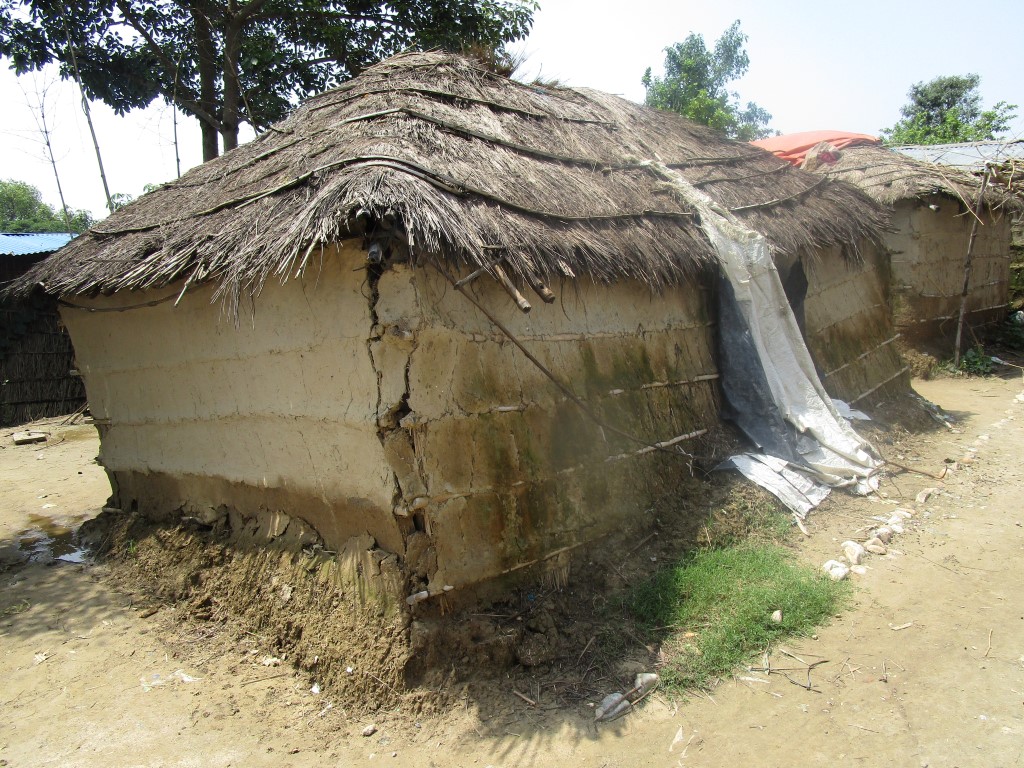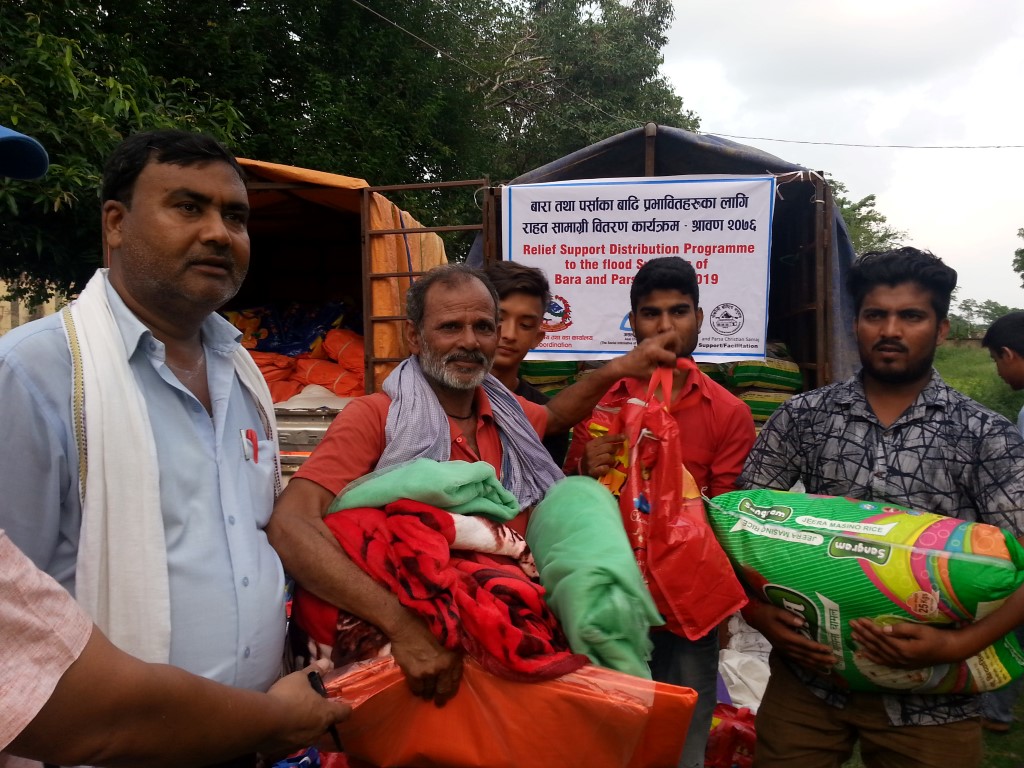 In Nepal, CEDAR granted our partner, ACN [4], US$15,000 (HK$120,000) to help provide relief aid to about 350 families in Rautahat District in Nepal's south. Heavy rains have brought about flooding and landslides in the country. Previously, ACN has accomplished emergency relief in two other districts, Bara and Parsa, in the south.
Emergency relief goods to be distributed:
Food items: rice, lentils, oil, salt
Non-food items: blankets, tarpaulins, mosquito nets, torch light
Please support CEDAR's work through prayer and donations so that the disaster victims can receive help in time.
We hope to raise a total of HK$470,000 for this relief operation. If the donations exceeds the target, the excess amount will be transferred to CEDAR's 'Emergency Relief and Disaster Preparedness Fund''. The reserve will enable us to respond immediately when there is a disaster, and support disaster mitigation work in countries frequently hit by climate disasters to reduce its impact.
[1]: The information on the flood situations in the South Asian countries are based on reports from international mass media and humanitarian relief website, including Channel News Asia (http://www.channelnewsasia.com/news/asia/monsoon-toll-tops-650-as-rains-unleash-flood-fury-in-south-asia-11744424), Reuters (http://www.reuters.com/article/us-southasia-floods/death-toll-from-india-nepal-bangladesh-floods-jumps-to-over-300-idUSKCN1UH114) and ReliefWeb (http://reliefweb.int/disasters). For more information on the flood situations (up to 25 July) in South Asia, please visit http://reliefweb.int/sites/reliefweb.int/files/resources/SouthAsiaFloods_2019_Final.pdf.
[2]: EFICOR stands for The Evangelical Fellowship of India Commission on Relief. For many years, the organisation has been striving to provide poverty alleviation and disaster relief throughout the country.
[3] LAMB stands for World Mission Prayer League (LAMB Hospital). The organisation carries out health and sanitation projects and community development work in the north-western region of Bangladesh. They have abundant experience in relief and disaster riskreduction.
[4] ACN stands for Asal Chhimekee Nepal. The organisation is dedicated to serve the poorand marginalised in Nepal, as well as victims of natural disasters. They strive to bring positive changes in these people's lives.
(Please specify: South Asia Flood Relief)
After donation, please send a completed Donation Form, enclosing with cheque, bank-in slip or screenshot of successful payment along with your name, contact phone number and mailing address to us via mail, email or WhatsApp.
CEDAR is an approved charitable institution and trust of a public character under section 88 of the Inland Revenue Ordinance. Please visit Inland Revenue Department website for details.
CEDAR Fund will issue a receipt for a donation of HK$100 or above for tax deduction. For a donation of less than HK$100, please get in touch with us to issue a receipt.
Please DO NOT fax any donation information.
If the donation exceeds the above mentioned allocation of funds, the excess amount will be transferred to CEDAR's 'Emergency Relief and Disaster Preparedness Fund'. The fund will enable us to respond to immediate needs, and support disaster mitigation in poor nations always being hit by disasters to reduce the amount of devastation.