Ever since the United States and the North Atlantic Treaty Organization both decided to withdraw forces from Afghanistan earlier in the year, Afghanistan has been in the spotlight for media and news reports worldwide. As the Taliban swept through Afghanistan and entered the capital Kabul, the world is shocked by the scenes of thousands of Afghans fleeing from the airport. It is heart-breaking to witness Afghanistan turning into a battlefield raining in bullets.  
As a response to the recent situation in Afghanistan, CEDAR began its rescue work in June to provide relief to the people of conflict-affected areas. Through our close-knit relationship with the local partner, we have efficiently delivered emergency food and hygiene items to 320 families, helping a total of over 2,500 people.
Project goal: To provide basic living necessities to displaced families scattered in Laghman province in eastern Afghanistan
Project location: Mehtarlam, Laghman province
Project content: To procure and distribute relief items enough for one-month usage
Project period: June 2021 to August 2021
Beneficiaries: 320 families, 2,564 people in total
BACKGROUND OF THE PROJECT
Afghanistan is in deep water as the country struggles to deal with a double burden of war and conflict amidst the pandemic. According to the United Nations High Commissioner for Refugees (UNHCR), 550,000 people have been forced from their homes since the beginning of this year, joining around 3 million Afghans already internally displaced across the country at the end of 2020.  With internally displaced people scattered in the country, Mehtarlam became the shelter for thousands of families. While people's survival is threatened, meeting the basic needs becomes more challenging – severe food shortage, poor hygiene environment, and the scorching heat (as high as 40 degrees Celsius) call for humanitarian responses.
STORIES OF THE BENEFICIARIES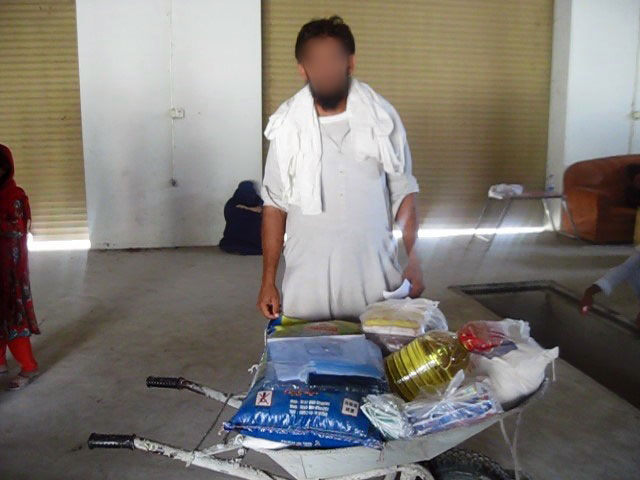 "We had a happy life in our village," Akbar recalled, "We lived a simple life but had good food, and we were very happy."
The good days are long gone. After fighting between the Taliban and the Afghan army, Akbar's village was burnt to ashes by fire. Like many other villages, Akbar was injured from the fire and was brought to the city for treatment. When Akbar was hospitalised, he could not earn for the family because he had not fully recovered. Consequently, neither he nor his children had a single proper meal. With the pandemic, Akbar was also worried about bringing the virus home to his family.
When Akbar was living in the most difficult time, CEDAR provided relief items to him through our local partner in Afghanistan. Our relief items arrived in time so Akbar can feed his family and meet his urgent needs.
Mahmud (pseudonym) also came from the Laghman region. He clearly remembered the scene that the Government planes dropped bombs in his area. One bomb landed near his house, and it destroyed one side of their house wall.  There were no vehicles to travel to a safer place. Fortunately, before night fell, Mahmud found seats in one vehicle, in which he and all his family members squeezed together. On the way, they passed through a Taliban occupied road, and the Taliban confiscated all their snacks and food items that they had brought with them and left them empty-handed.
After arriving in the city, they took shelter in one empty building with permission. However, since all the foods were taken away, they did not have anything to eat. As much as Mahmud wanted to find work to feed his family, it was nearly impossible. He was so upset with the displacement as he had lost everything.
When our partner finally called him to receive the relief kit on July 14, 2021, he was delighted. He expressed his gratefulness that the food and hygiene kit would sustain them for many days and that they looked forward to celebrating the traditional festival with sufficient food.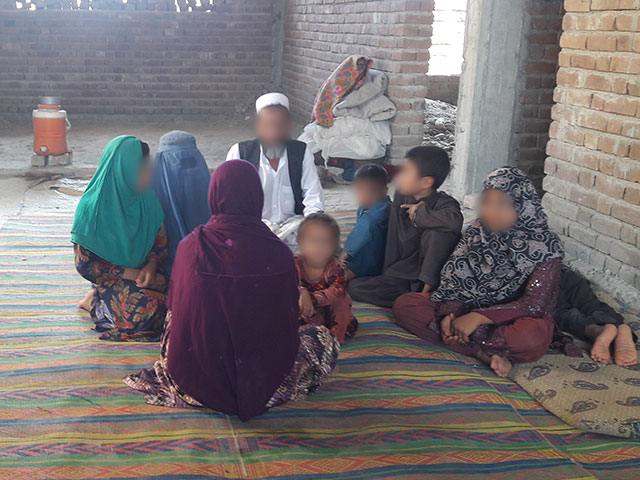 Afghanistan's situation remains highly unstable and uncertain, with an increasing number of people losing their lives in the fleeing crowd. We will firstly and carefully evaluate the safety of our partner and co-workers to consider the roll-out of subsequent relief projects. Amid a burning world, the Christian faith assures us of the Lord our God as our saviour. Please urgently pray for Afghanistan where God can comfort His people who are wounded, displaced, and desperate. We also ask you to keep CEDAR in prayer that we are able to carry out upcoming relief projects.
(Please specify: Relief in conflict zones of Afghanistan)
After donation, please send a completed Donation Form, enclosing with cheque, bank-in slip or screenshot of successful payment along with your name, contact phone number and mailing address to us via mail, email or WhatsApp.
CEDAR is an approved charitable institution and trust of a public character under section 88 of the Inland Revenue Ordinance. Please visit Inland Revenue Department website for details.
CEDAR Fund will issue a receipt for a donation of HK$100 or above for tax deduction. For a donation of less than HK$100, please get in touch with us to issue a receipt.
Please DO NOT fax any donation information.
If the donation exceeds the above mentioned allocation of funds, the excess amount will be transferred to CEDAR's 'Emergency Relief and Disaster Preparedness Fund'. The fund will enable us to respond to immediate needs, and support disaster mitigation in poor nations always being hit by disasters to reduce the amount of devastation.