Interviewee: Chung Pui Ling (Acting Head of Programme)
Editor: Ness Ma (Communications Officer)
From late September to early October recently, CEDAR's Acting Head of Programme, Chung Pui Ling (Ling) visited Myanmar and Lebanon. Monitoring the progress of CEDAR's programmes which are implemented by the local partners, she could see a closer view of the picture. Stepping into reality in those places instead of understanding the programmes and partners through videoconferencing and documents, Ling experienced a greater variety of feelings and had more reflections. Although partners in Myanmar and Lebanon were facing different struggles, their resilience and persistence deeply touched Ling.
The Journey across Myanmar
'It is like seeing some old friends, even we have never seen each other before.' The statement may seem strange but it accurately reflects Ling's true thoughts. The friendship between Ling and her Myanmar partners started three years ago but they have never met in person. Instead, they have seen each other on their screens almost every two weeks over the years. Such a close and frequent contact through videoconferencing makes them like good old friends.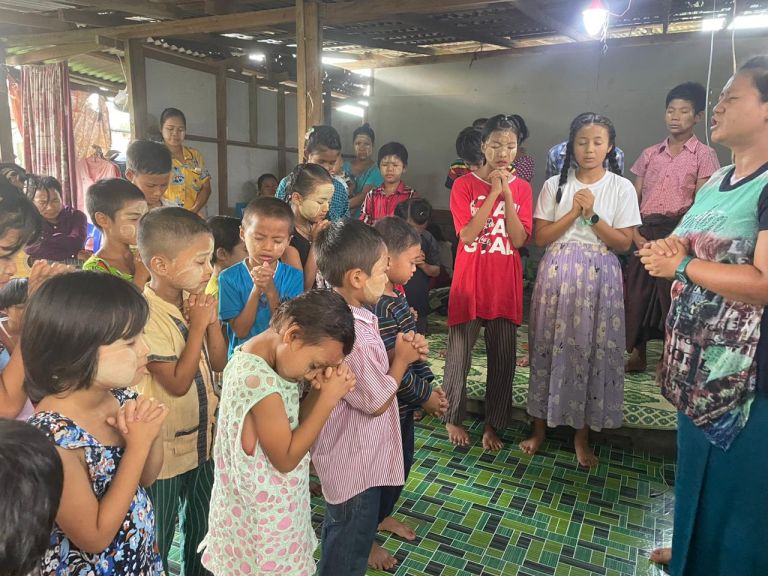 Finally, these old friends gathered under a tense atmosphere – due to the situation of Yangon, the largest city in Myanmar. Army gypsy and security checkpoints were very common around the city. Soldiers were all seen holding rifles. This could act as a protection for soldiers on one hand; on the other hand, it clearly shows that the country is ruled by military regime.
Ling could already taste the tension during her short stay, not to mention how much stress the local partners are bearing all the years. They told Ling that they have been struggling to survive in the community since the military coup two years ago. Many of them were sad because they knew that the suffering would not be gone overnight. They even hesitated to share the tragic situation with people outside the country, with the fear that others might have turned numb and annoyed by the same sad stories.
The severe situations upset Ling, even though she has more than 10 years of experience in poverty alleviation. The needy people were in lack of everything. Women are forced to sell bodies just for a living; children have to scrounge around rubbish bins, or sell flowers or tissues to beg for money; men mostly hang around, doing nothing. Unfortunately, funding from foreign countries to non-governmental organisations in Myanmar had been cut due to financial sanctions towards the military coup. Many organisations were forced to end running or even withdraw. No aids. No support. No help.
Looking at these scenarios, Ling could not stop thinking, 'Many NGOs in Myanmar have put effort into fighting poverty over the years. What makes the poor struggle in every aspect of life? Why is the street filled with people in need? It is as if they are stuck in the dark, living in an abyss. What exactly is the problem?'
Ling left Myanmar with these questions still on her mind in a hurry. She then travelled to the Netherlands for an international relief network conference before heading to Lebanon.
Visiting Lebanon
Ling went to Lebanon in a different mood than she had in Myanmar. She was curious about this country. After all, Lebanon was once prosperous. Undergoing political and economic crises, plus the 2020 Beirut explosion, how is the country like now?
'Sign.' This was the biggest feeling Ling had when she saw the circumstances there. Prosperity has gone far from Lebanon. The country is grappling with a deep economic crisis where inflation is massive and the local currency goes through weekly devaluation. People are so poor that the only way to get their savings is to rob the banks. Middle-class Lebanese have their way of living drastically upside down. 80% of the population lives under the poverty line. Citizens would rather not put any expectation on the government for aid as everything would turn to zero following the end of the president's term in office. 'Will the country even have a future? Will there be a revolution, and if yes, how?' These are the doubts of many Lebanese.
Despite the gloomy future filled with unknowns for Lebanon, Ling could see lights shining from the community during her project visit. Lacking a functioning education system, dropout rates are high. Seeing the need of children, our partner has established two learning centres with 500 students intake already. There are 3000 more on the waiting list, though. In addition, Ling learned during the visit that there is an organisation in the same district to train women in the slums to become teachers. They open their homes as classrooms and provide lessons for 5 hours each day on weekdays, serving 10 children. In the past, the women made a living by collecting rubbish. Being a teacher was never an option for them. They are actively engaging learners. They do not only pay full attention during the training, but also review, discuss and evaluate with others. Ling is totally amazed by them. Facing adversity, the poor's lives do not necessarily link with negative emotions. 'Poor people live energetically and sparkle!'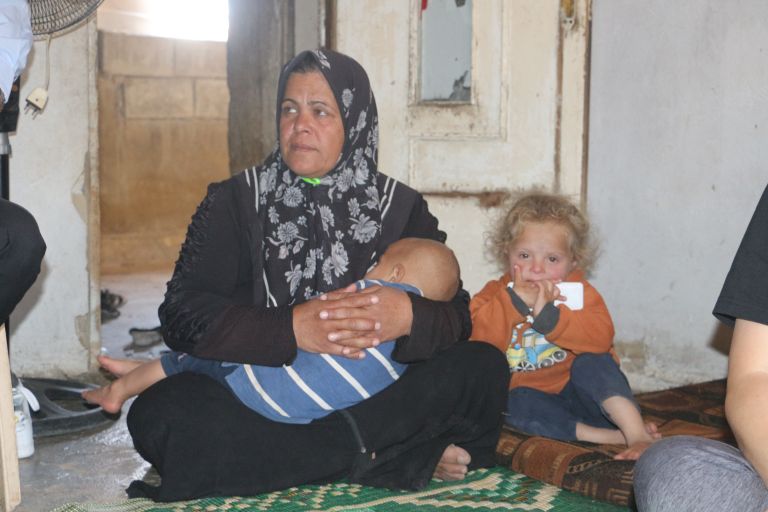 Apart from the women from the slums, Ling also finds hope in the dark from other people. There are some Lebanese who love the country so much that they do not give up on it. Some of them could have left and migrated to another country but chose to stay. Some of them even returned from other places just for Lebanon.
Summary of the Journey
On Ling's way back home, she had a complex feeling. In Myanmar, she experienced the tension brought by the military government and witnessed the partner's desperation and struggles. In Lebanon, she saw the difficulties people are facing but also how their persistence makes them strong and shine even in the dark.
Amid many unanswered questions on her mind, there is one thing that she is very certain. She is determined to share the stories of the outside world with churches and Christians in Hong Kong as to encourage everybody not to look down on themselves. If women from the slums can bring changes to the neighbourhood, Christians in Hong Kong, with more resources, should rethink where we could put our effort. Our actions could be a reminder of God to people living in disasters, fear and disappointment. Whether Christians or not, God has not forgotten about their sufferings.