Since the civil war broke out in Syria in 2011, there have been more than 13 million displaced people, many of whom have fled to Lebanon, the neighbour of Syria. This year, both Lebanon and Syria have fallen into currency crises, with the sharp depreciation of their currencies resulting in inflation. The economic downturn has caused many people to become unemployed and severely devastated the livelihoods of many.
For the past three years, CEDAR has been assisting displaced Syrian to get through the snowy winter. This year is no exception since the current economic crisis has exacerbated their situation. In 2021, the proportion of the population in poverty in Syria had increased to 90% [1], and the average inflation rate in the first six months of 2021 rocketed to 131.9%, making it impossible for people to buy heating materials and daily necessities.
CEDAR will continue our commitment to work with partners in providing material and financial support to families in need. Our assistance is not exclusive only to those in Syria but also to the Syrian refugees currently stuck in Lebanon. With this help, we hope to create a source of warmth for those who are living through the harsh winter on days when they need it most.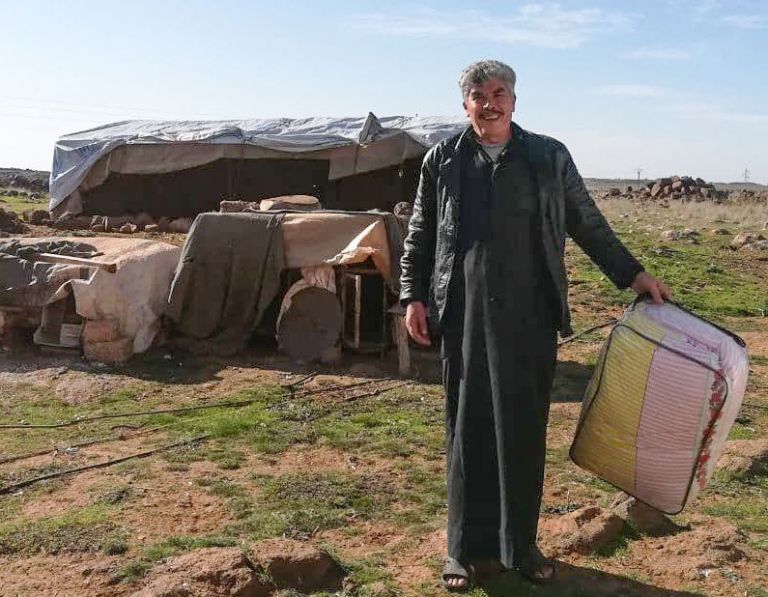 Distribute blankets, mattresses, carpets, electric heaters, boots, hats, thermal clothing, tarps, emergency lights, and a small amount of emergency cash to 450 refugee families across 16 areas in Syria and Lebanon, expecting to benefit a total of 2,160 people.
(Please specify: Syria Winter Assistance 2021-22)
After donation, please send a completed Donation Form, enclosing with cheque, bank-in slip or screenshot of successful payment along with your name, contact phone number and mailing address to us via mail, email or WhatsApp.
CEDAR is an approved charitable institution and trust of a public character under section 88 of the Inland Revenue Ordinance. Please visit Inland Revenue Department website for details.
CEDAR Fund will issue a receipt for a donation of HK$100 or above for tax deduction. For a donation of less than HK$100, please get in touch with us to issue a receipt.
Please DO NOT fax any donation information.
If the donation exceeds the above-mentioned allocation of funds, the excess amount will be transferred to CEDAR's 'Emergency Relief and Disaster Preparedness Fund'. The fund will enable us to respond to immediate needs, and support disaster mitigation in poor nations always being hit by disasters to reduce the amount of devastation.