Author: Ness Ma (Communications Officer)
Once mentioned human trafficking, some cinematic scenes might pop into our mind: how the police get deep into a criminal organisation and make arrests. However, this is just part of the anti-human trafficking work. The following list is the 5P-Approach adopted by our Indian partner, Evangelical Fellowship of India Children at Risk (EFIC@R), to combat human trafficking: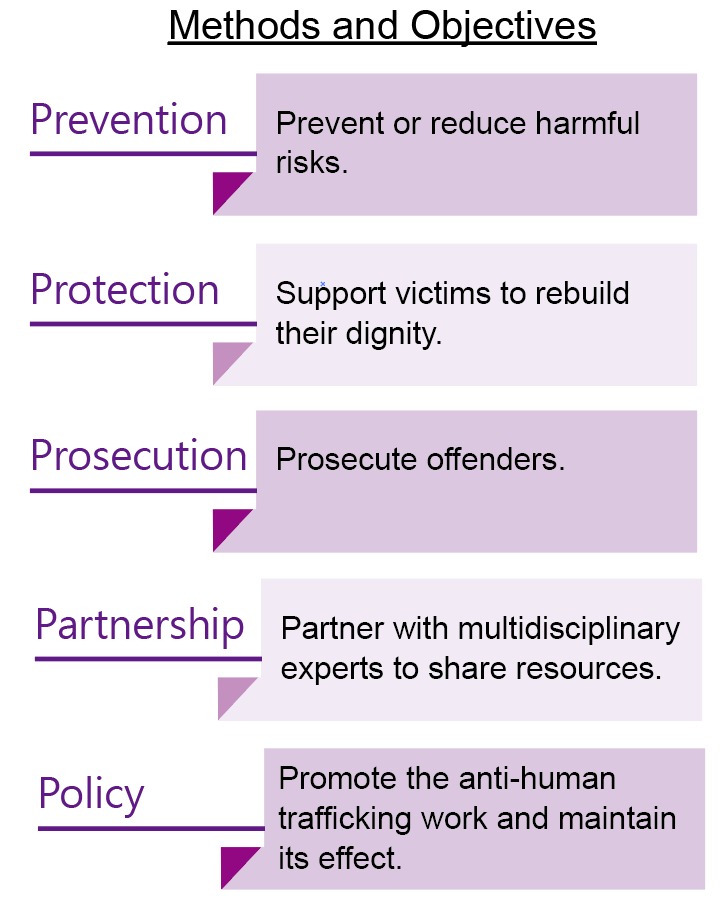 As seen in the above, if we have to combat human trafficking effectively, we must work from prevention to survivor's rehabilitation. The prosecution is just part of the process. Improving the public's knowledge and building a mutual support network are more critical. Let's read Vanya's story of the rescue below.
Vanya, a 15-year-old girl, was forced to marry a 41-year-old man because her parents needed urgent money. They thought such an act could relieve their burden and sustain their livelihood with the 'profit' made from daughter-selling.
Vanya's marriage was known by one of the students in EFIC@R's learning centre, who learnt how to prevent child marriage. The student told the centre's staff about the marriage, and the staff immediately went to the wedding venue with community leaders and the police to stop this unlawful wedding. Vanya was rescued, and that 41-year-old man was charged with violating the ban against child marriage.
Vanya's experience upsets us that a child of a low-income family became her parents' goods for money. Indeed, the Indian government passed the Child Marriage Restraint Act in 1929 and increased the marriageable age of boys and girls to 21 and 18 in 1978. Pitifully, child marriage still happens occasionally.
Children deserve a merry childhood and grow freely and securely. Yet, they are sold and harmed in reality. Would you like to support CEDAR Fund and our partner in anti-human trafficking work?