Project Name
Urban Resilience Project in Delhi
Project Natures
Urban and Rural Development
Livelihood Development
Project Objectives
Provide vocational skills training to youth, assisting them in finding employment or becoming self-employed.
Offer alternative livelihood opportunities for economically challenged middle-aged individuals.
Educate disadvantaged and impoverished families on their rights to social security and access to basic healthcare.

Enable children to access non-formal education.
Beneficiaries
Children, adolescents, and adults from impoverished families.
Key Activities
Conduct community baseline surveys.

Carry out community awareness and advocacy campaigns, with a special focus on persons with disabilities and widows, to enhance community awareness and sensitivity towards accessing resources.

Support the development of income generation activities, provide vocational skills training, and enable beneficiaries to establish home-based businesses.

Empower young individuals who have received vocational and entrepreneurial development training to become 'partners'.

Establish community-based organisations to serve the community and hold regular coordination meetings with non-governmental organisations and government personnel.
Sabir Ali is 38 years old and lives with his wife and three children in F-Block, Seemapuri. Sabir is a victim of spinal cord atrophy and has 90% physical disability. Because of his own mobility issues and his wife's partial physical disability due to spinal cord atrophy, both of them struggle to manage the basic expenses of the household and the education of the children. Sabir earns a small income by pulling a rickshaw and running a small shop, which barely covers the daily expenses.
During a community home visit, colleagues learned about the financial situation and struggles of Sabir Ali's family and provided financial support through the project's small business fund. In early March 2020, funds were disbursed to support the expansion of his rickshaw shop and Sabir upgraded his rickshaw shop. His daily income has increased by about 15-20% compared to before.
Now he is able to cover the basic expenses of the family and has the ability to repay his previous debts and redeem his wife's earrings. The significance of this is not just the redemption of the earrings, but also the restoration of Sabir's dignity, as the earrings were a valuable wedding gift from his wife's parents.
'I am very grateful for the support of this project. I can redeem my wife's earrings. I felt guilty and ashamed because of my financial difficulties that someone kept the earrings, but now I can breathe a sigh of relief.'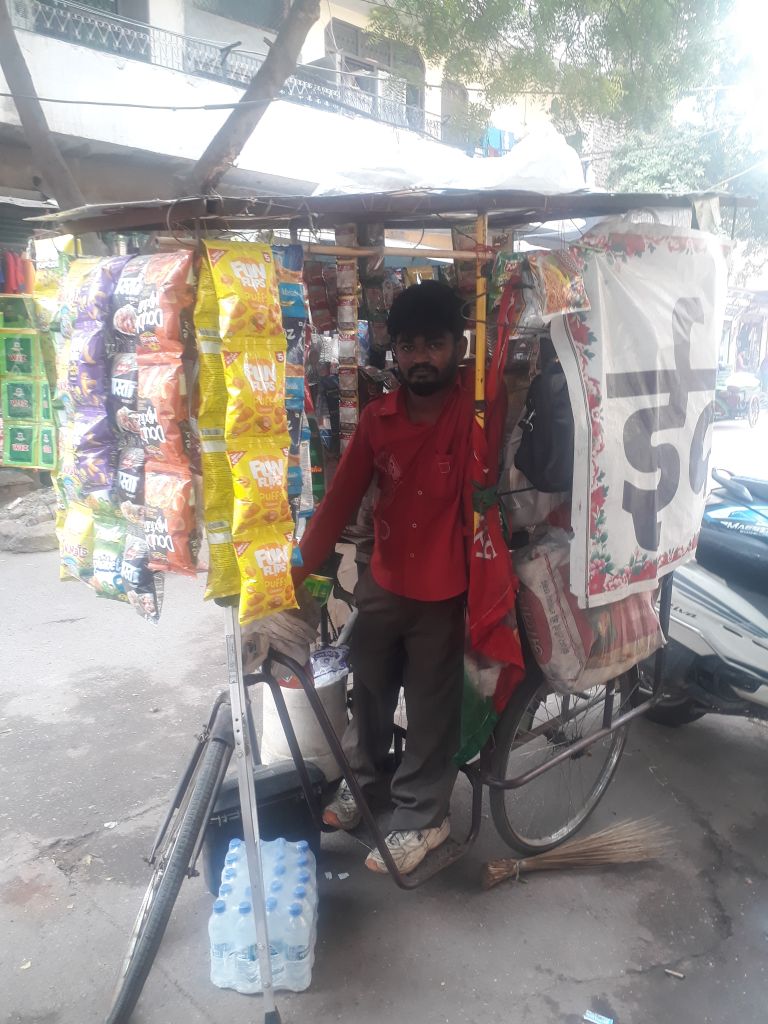 Partner Name
The Evangelical Fellowship of India Commission on Relief (EFICOR)
The Year Our Partnership Started
Partner's Mission
Influencing and educating for good governance.
Promoting community transformation.
Engaging in social action responsibility through convergence and collaboration.
(Please specify: 'Development & Advocacy')
After donation, please send a completed Donation Form, enclosing with cheque, bank-in slip or screenshot of successful payment along with your name, contact phone number and mailing address to us via mail, email or WhatsApp.
CEDAR is an approved charitable institution and trust of a public character under section 88 of the Inland Revenue Ordinance. Please visit Inland Revenue Department website for details.
CEDAR Fund will issue a receipt for a donation of HK$100 or above for tax deduction. For a donation of less than HK$100, please get in touch with us to issue a receipt.
Please DO NOT fax any donation information.