Project Name
Urban Resilience Project in Delhi
Project Natures
Urban and Rural Development
Livelihood Development
Project Objectives
Providing vocational skills training to teenagers to help them find jobs or become self-employed
Providing alternative employment opportunities for middle-aged people with financial difficulties
Teaching disadvantaged poor families their right to social and access to basic health care
Giving children access to non-formal education
Beneficiaries
Children, young people and adults from underprivileged families
Key Activities
Conducting community baseline surveys

Developing community awareness and advocacy activities, with a particular focus on people with disabilities and widows, to raise awareness and sensitise the community to the availability of resources
Supporting the development of income generation activities and providing vocational skills training to enable beneficiaries to start a home-based business
Engaging young people trained in vocational training and entrepreneurial development as 'partners.'
Form community-based organisations to serve the community and hold regular coordination meetings with NGOs and government staff
Sabir is 38 years old and lives in the Seemapuri slum with his wife and three children, and is severely disabled due to polio. With his own mobility problems, his wife's partial disability and the pressure of basic living expenses and the cost of his children's education, Sabir's life is very difficult. He uses his limited mobility to pull a rickshaw and do petty trading every day to support his family, and his income is barely enough to cover his daily expenses.
Our front line staff got to know Sabir during a community visit and learned about the plight of his family. They found that Sabir was eligible to apply for the small business fund of the project, so they encouraged him to apply. After Sabir applied, he was granted funding in March 2020. He can expand his small business. Sabir's daily income has thus increased by 15-20% compared to before.
Sabir is now not only able to meet the basic expenses of his family, but he is also able to pay off his debts and redeem his wife's precious earrings. 'I have been ashamed that my wife's earrings have been in the custody of someone else because of financial constraints, but now I can finally breathe a sigh of relief,' Sabir said.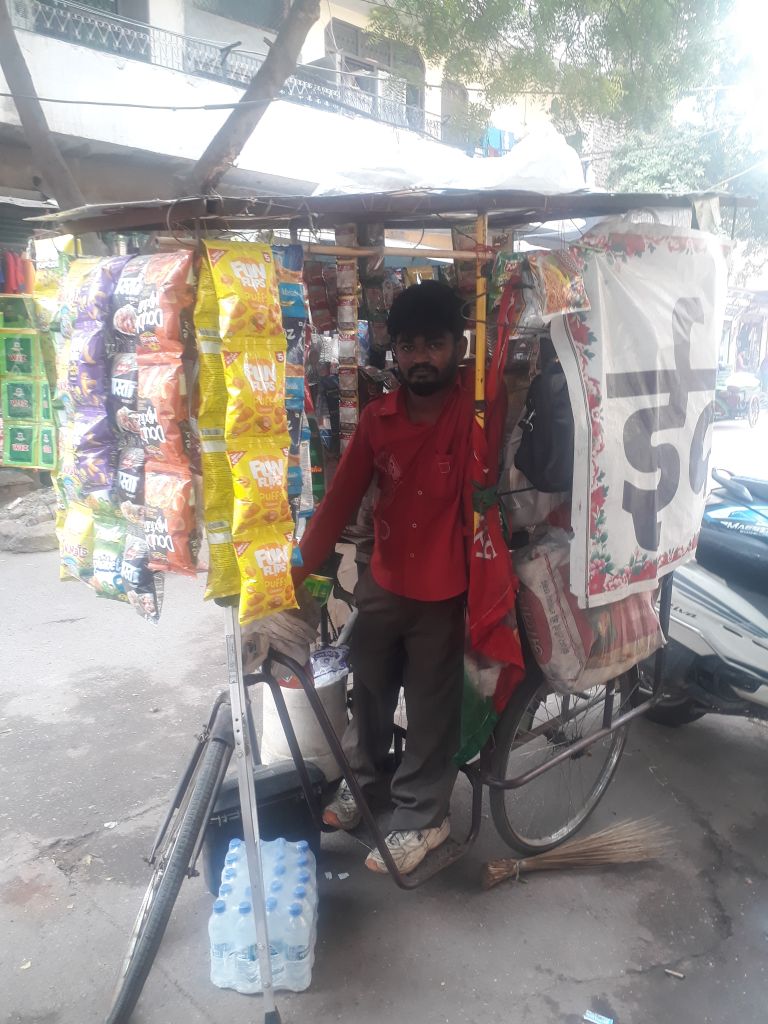 Partner Name
The Evangelical Fellowship of India Commission on Relief (EFICOR)
The Year Our Partnership Started
Partner's Mission
Influencing and educating for good governance.
Promoting community transformation.
Engaging in social action responsibility through convergence and collaboration.
(Please specify: 'Development & Advocacy')
After donation, please send a completed Donation Form, enclosing with cheque, bank-in slip or screenshot of successful payment along with your name, contact phone number and mailing address to us via mail, email or WhatsApp.
CEDAR is an approved charitable institution and trust of a public character under section 88 of the Inland Revenue Ordinance. Please visit Inland Revenue Department website for details.
CEDAR Fund will issue a receipt for a donation of HK$100 or above for tax deduction. For a donation of less than HK$100, please get in touch with us to issue a receipt.
Please DO NOT fax any donation information.