Project Name
Child Development Project
Project Natures
Children and Youth Development
Project Objectives
Provide high-quality education, health, and hygiene support for children and youth, and nurture their spiritual growth.
Beneficiaries
Children and young people from impoverished families
Key Activities
Provide tuition, provide textbooks and nutritional supplements, and provide vocational training, medical consultations, home visits or online consultation services; also encourage parents to apply for government assistance.
Abithalakshmi's father is a security guard with a low salary. Her mother is not working, and they live in a small house with their three children. The family is in extreme poverty, and they often struggle to make ends meet. The father is an alcoholic and therefore spends most of his income on alcohol.
This family learned about the school organised by CMCT from a neighbour and sent their children to study there. CMCT decided to sponsor Abithalakshmi's education after considering the family's circumstances. Abithalakshmi has been sponsored by CMCT for 14 years, from primary school to her final year of college.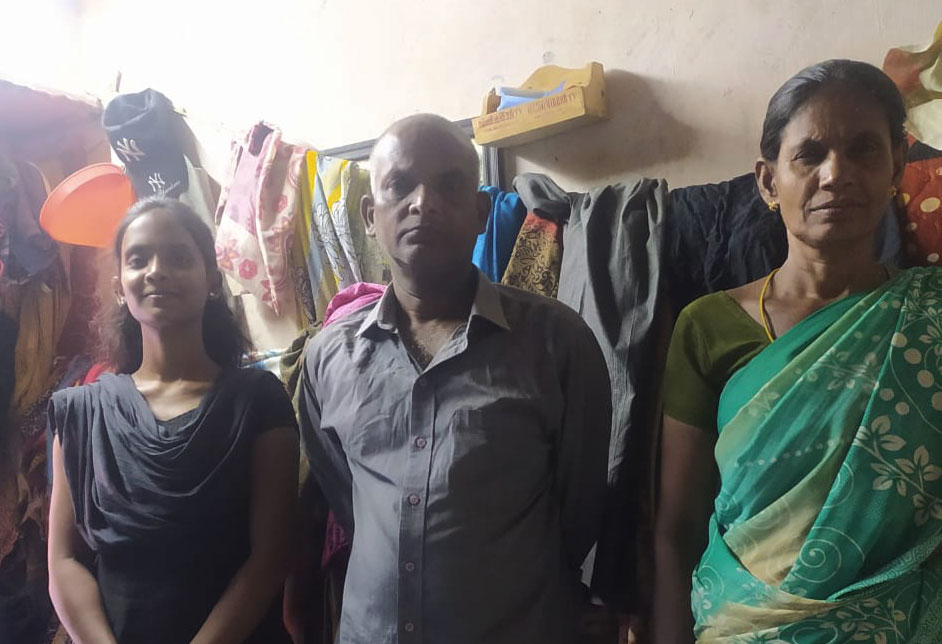 Partner Name
Christian Missions Charitable Trust (CMCT)
The Year Our Partnership Started
Partner's Mission
Empower marginalised groups to live independently and with dignity.
(Please specify: 'Development & Advocacy')
After donation, please send a completed Donation Form, enclosing with cheque, bank-in slip or screenshot of successful payment along with your name, contact phone number and mailing address to us via mail, email or WhatsApp.
CEDAR is an approved charitable institution and trust of a public character under section 88 of the Inland Revenue Ordinance. Please visit Inland Revenue Department website for details.
CEDAR Fund will issue a receipt for a donation of HK$100 or above for tax deduction. For a donation of less than HK$100, please get in touch with us to issue a receipt.
Please DO NOT fax any donation information.