Project Name
Gender Equity and Child Rights Promotion
Project Natures
Children and Youth Development
Advocacy
Project Objectives
Reduce gender-based violence in vulnerable communities by empowering community support systems and female empowerment.
Promote the rights, protection, and inclusion of children, particularly focusing on sexual violence and gender-based violence faced by females.
Beneficiaries
Children, teenagers and young working adults from poor families and their parents (including those with disabilities; 76% of beneficiaries are women)
Key Activities
Establish youth groups and youth forums, as well as groups for children with disabilities (CWDs), to provide training on reproductive health and rights and raise awareness through gender-based health practices.
Provide Covid-19 protection kits with disinfectants, soap, and masks to poor families affected by the pandemic; train community health volunteers to participate in health and hygiene practices and Covid-19 prevention.
Form parent groups to advocate against gender-based violence and promote children's rights in the adult community, and protect disabled children from abuse.
Assist youth groups and youth forums in developing functional gender policies.
16-year-old Yesmin is a peer educator in the Jamuna youth group in the Dholpur slum. She is a 10th-grade student and the oldest of three siblings at home. Before joining the Jamuna youth group, she was always very reticent and isolated. Yesmin would always feel nervous about participating in any activity.
When she became a member of the youth group, positive changes started to happen. She received training on children's rights and protection, gender rights, reproductive health, sports and drama performances. Gradually, she overcame her nervousness. Because of her desire to learn, the group chose her as a peer educator. Under Yesmin's leadership, the youth group organised drama learning activities to raise awareness of children's rights. In addition to group learning courses, she also shared with her school friends about children's rights, reproductive health, hygiene practices, and gender issues. Yesmin actively participated in and promoted group and project activities.
Yesmin shared her feeling: 'I am very happy to participate in the activities of the Jamuna youth group. I have changed myself and become stronger and more confident. I also encourage all my friends to keep a positive learning attitude. Our community will get rid of the impact of child marriage and all children will go to school. We will have a peaceful society in the future.'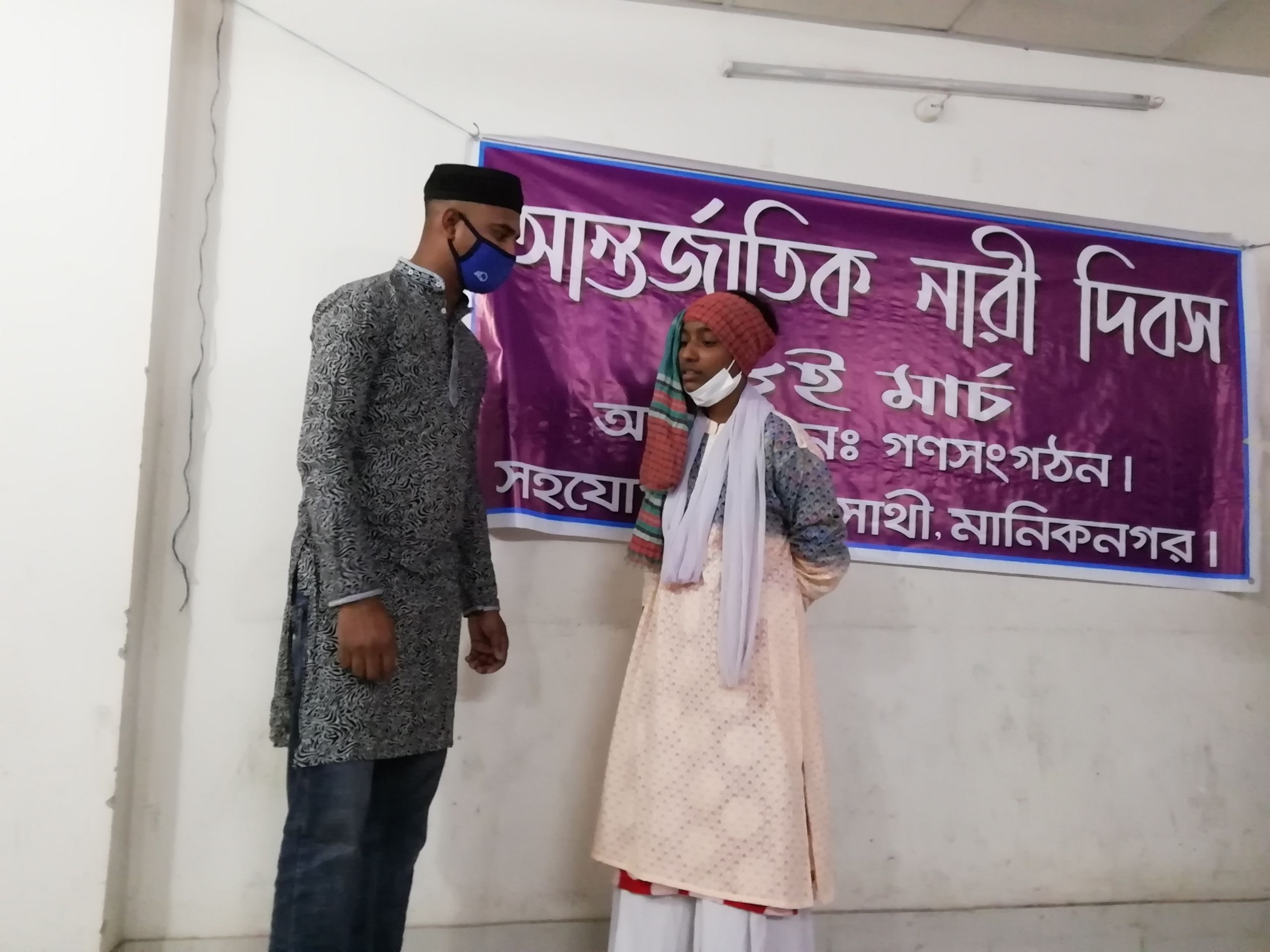 Partner Name
SATHI  (World Renew Community Development Program)
The Year Our Partnership Started
Partner's Mission
Through community transformation, comprehensively improve the quality of life of the community, to establish a harmonious living environment and lives full of hope.
(Please specify: 'Development & Advocacy')
After donation, please send a completed Donation Form, enclosing with cheque, bank-in slip or screenshot of successful payment along with your name, contact phone number and mailing address to us via mail, email or WhatsApp.
CEDAR is an approved charitable institution and trust of a public character under section 88 of the Inland Revenue Ordinance. Please visit Inland Revenue Department website for details.
CEDAR Fund will issue a receipt for a donation of HK$100 or above for tax deduction. For a donation of less than HK$100, please get in touch with us to issue a receipt.
Please DO NOT fax any donation information.