The crisis in Rakhine state, in Western Myanmar, is not new. Rakhine state is one of the least developed states in Myanmar, being prone to natural disasters from storms and cyclones. The socio-economic situation there has deteriorated since the outbreak of intercommunal violence in 2012. Renewed tensions in northern Rakhine state in August have displaced Rohingya communities (mainly Muslims) and many fled to Bangladesh.
According to the update provided by the Inter Sector Coordination Group (ISCG) of International Organization for Migration (IOM) on 26 September:
480,000 accumulative arrivals (since 25 August)
190,000 people in makeshift settlements/camps
201,000 arrivals in new spontaneous sites
89,000 in host communities
On 21 September, Integral Alliance (IA) members Medical Teams International, Medair, and World Concern conducted rapid multi-sector needs assessments in Kutupalong, Teknaf, and Unchiprang in the South-East part of Bangladesh, being contiguous to the Rakhine state of Myanmar.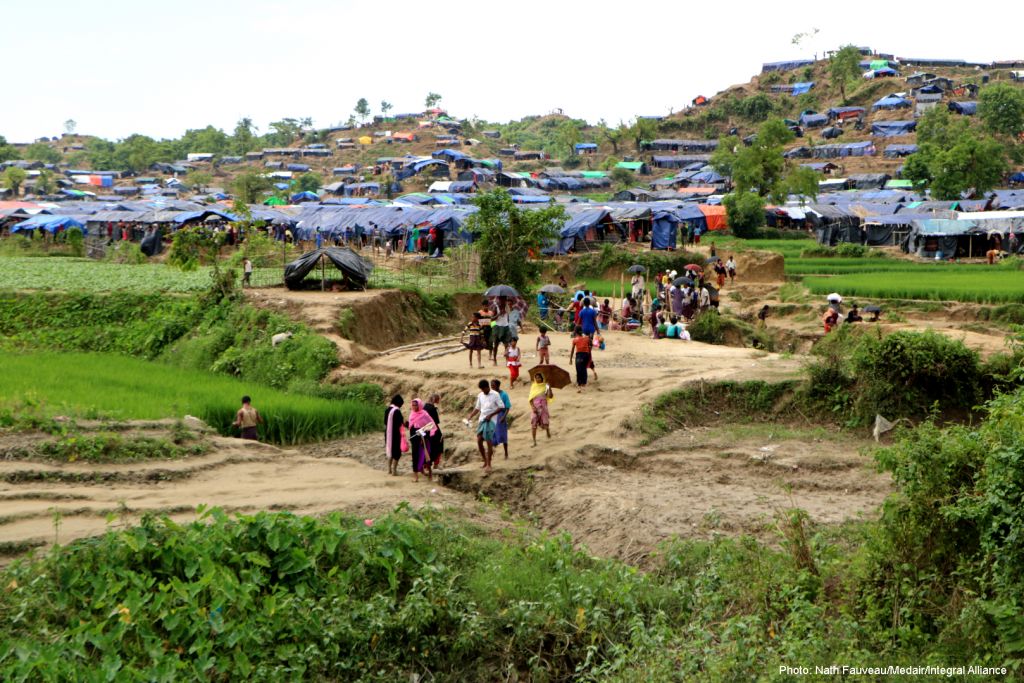 The assessment team found that there are high level of overcrowding in different settlements there. Some services are already being set up inside the camp. However, most services, such as clinics, are set up at the heart of the camp, people living at the back of the camp cannot access.
From interviews with refugees, the team found that:
Shelter, sanitation, and food are the priority needs.
Basic health facilities with limited variety of medicines are provided. Acute respiratory infections, fever, and diarrhoea are the main health needs mentioned. The problems of mental health disorders and malnutrition among the refugees are also a concern.
There is a lack of clean drinking water and proper latrines. Open defecation is prevalent.
Additional shelter materials are identified as a high priority for reinforcing and improving the existing simple shelter construction.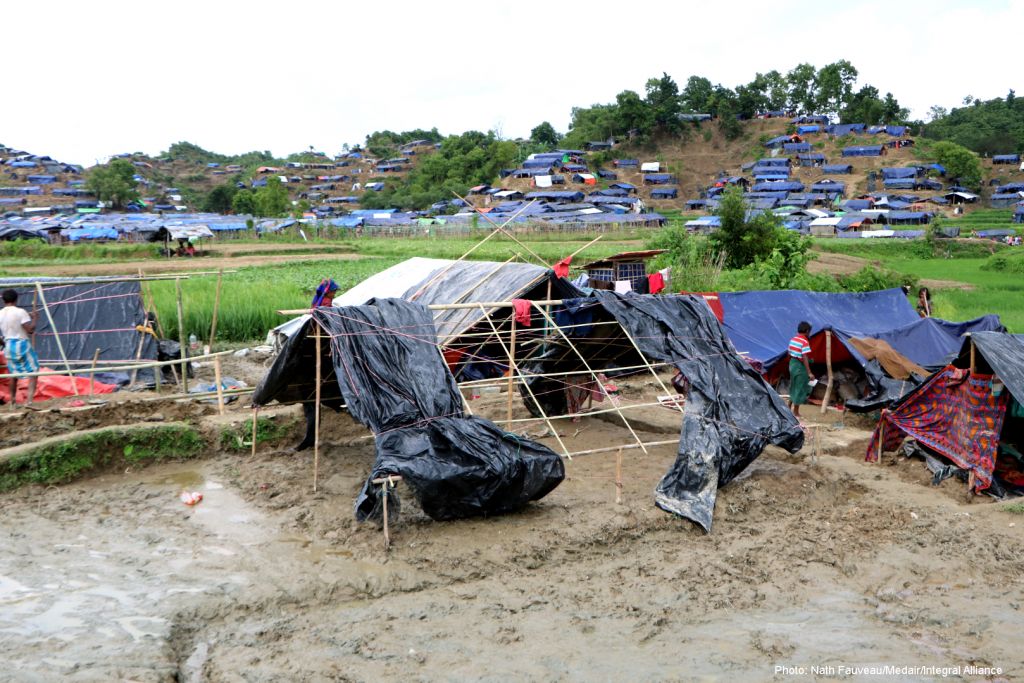 "Every day, the media portrays this crisis as being critical and urgent. Not one word I've read so far in the media has been an exaggeration," Emergency Communications Officer of Medair says, "Eyes [of the people] convey no warmth, no hope, no strength, [they] seem to have reached the end of the rope, waiting for a miracle."
The team learnt that it was the first time for some of the displaced families to be reached by relief workers. "Thank you for coming here, for taking time to listen. Thank you for treating me with respect," a father of eight says.
CEDAR, as part of IA, is now working with other IA members on planning a humanitarian response to meet the immediate needs of the displaced people who fled to Bangladesh from the attack and conflict in Rakhine state, Myanmar.
Please keep praying for the affected communities and pray that our presence and assistance will give them hope and love. Stay tuned for further updates.
Who are the Rohingya?
Some historians state that Muslims have lived in the area since the 12th century. During British colonial times, there was an influx of people from today's India and Bangladesh (considered, at that time, internal migration), but apparently viewed negatively at the time by the majority of the local population. In the years following Burma's independence after 1948, some Rohingya were initially given citizenship; but following the 1982 citizenship law, Rohingya were not recognised as one of the country's 135 ethnic groups, rendering them effectively stateless. Due to their stateless condition, Rohingya people have little access to social welfares and their rights to education and health care are not guaranteed.
Pray for the Rohingya
Almighty God, hear the cries of the Rohingya, as you have heard the desperate cries of the Israelites and saved them from the Egyptians' hands! In these difficult time, may You become their refuge and strength, save them from continuous attacks, harassment and killings.
Who among the gods is like you, Lord? Who is like you – majestic in holiness, awesome in glory, working wonders? We pray for your protection for Rohingya fleeing from violence, lead their way to a save place; give them their daily needs: food, clothing and shelters. Lord, heal the sick and keep their lives.
We pray that you open the hearts and eyes of Burmese and Bangladeshis, so they can see with your eyes that the lives of Rohingya should be valued and respected. Lord, please restore the relationship between Burmese and Rohingya, and end discrimination and conflicts among them. Bring healing amidst the broken relationships to end their prolonged pain, and help them to overcome ethnic and religion barriers.
God, You are the king of all earth! We pray that you provide a place for Rohingya to call home, where their generations to come can dwell in. We pray for Burmese, Bangladeshis and Rohingya to know You – their creators who brings them salvation, forgiveness and reconciliation. May their country and people be freed and renewed. Amen.