Banner image: CEDAR's partner EFICOR formed and supported the Disaster Management Committees(DMC) in 15 villages of Hasanpur block of India. DMC mmember Mr. Buchi Thakur (centre) is helping women, widows, old people, and people with disability in his village to access pension and other government entitlements
When confronting natural disasters, impoverished people are often the most vulnerable group. It is especially difficult for them to cope with disasters due to a lack of resources and knowledge, resulted from limited education. Although public resources are available, they may not be aware of it and do not know how to access. CEDAR's partner organisation in India has witnessed the difficulties of poor people in obtaining information and government assistance.
India, as one of the fastest growing emerging economies in the world, remains inconvenient for public to access government information which is vital to people's well-being. The Indian government has long allocated a huge amount of funds for the poor and marginalised people. In 2005, they instituted a Right to Information (RTI) Act which allowed citizens to request specific government information to access various development schemes and individual entitlements such as grants and pensions, and the government department is mandated to reply within 30 days. However, in many remote villages, this right is still unknown to villagers.
The Evangelical Fellowship of India Commission on Relief (EFICOR), our partner, sees incorporating RTI an important component of their projects. EFICOR serves as a bridge between government officials and villagers. Through education and assistance to the villagers, EFICOR makes public resources more accessible to the village inhabitants
In Samastipur district of Bihar in northeastern India, EFICOR has helped 45 RTI cases and 40% of the community were engaged in filing RTI last year. For example, all villagers in Devra village received electricity connection after submitting RTI. Other four villages, located in flood-prone areas, had their evacuation routes by RTI. By providing RTI training, people who suffer from illnesses and women are now able to access free ambulance and medical services in Manikpur block, Uttar Pradesh. Women are also actively participating in community meetings and decision making process. These positive experiences have encouraged villagers to speak for and defend their rights before government officials. Various stakeholders are able to unify responses during emergencies.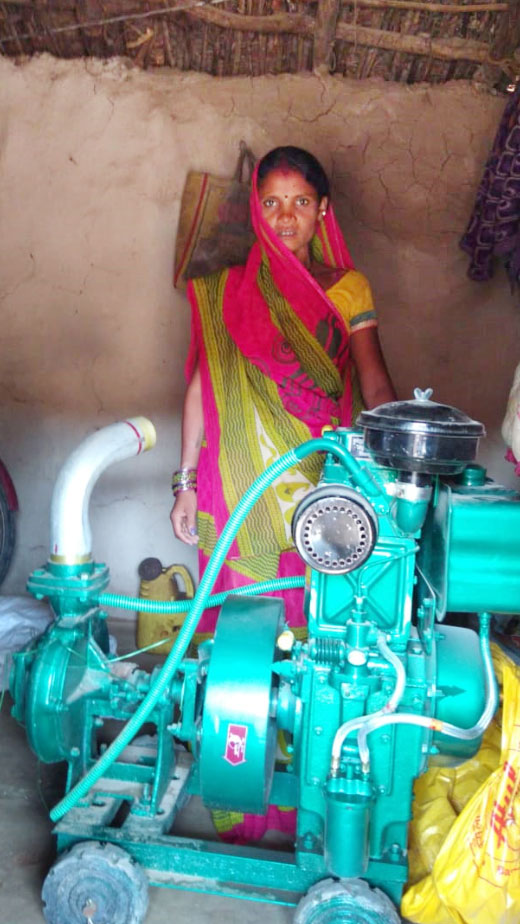 Since the Right to Information Act was signed into law, at least 21 million RTI applications have been filed [1]. This landmark act undoubtedly increases the transparency of government policies, yet it does not necessarily mean that the village poor are aware of the Act and know how to apply via government channels. Thanks to EFICOR that more villagers understand and exercise their rights in obtaining government funds and facilities. Villagers in India can enjoy better livelihoods and are more resilient against natural disasters.
Prayer
Heavenly father, we pray for the poor communities in India. May Lord protect them from natural disasters and grant them wisdom to access suitable government welfare and courage to fight for their rights. We pray for EFICOR to provide efficient trainings and be a good channel directing community to the government.

 

May Lord you remind us that everyone is your beautiful creation and we ought to have equal rights.  May we give a helping hand and show compassion to the poor living under stark information inequality so that they are able to improve their lives and regain hope in future. Amen.