Banner image: Aashima Samuel, the National Director of EFIC@R, interviewed by CEDAR
"In Indian villages, when we and church pastors advocated anti-child trafficking, some Hindi nationalists accused us of, or even attacked us for 'brainwashing' villagers to convert them into Christians. In fact, among them, there were traffickers slandering us to extinguish our anti-trafficking voice," said Aashima Samuel, the National Director of Evangelical Fellowship of India Children At Risk (EFIC@R), CEDAR's partner.
Samuel experienced obstruction at the entry into villages, unreasonable accusations, being tailed many times, and not being helped by the police, and more. She has experienced all these at work. Although the risk of and resistance against anti-child trafficking ministry are gigantic, Samuel perseveres to break the culture of silence in the mainstream society – the ignorant or even covering attitude towards crimes. She hopes that victims' voices could be heard and attended.
Last year, a survey revealed that India was the most dangerous country for women, followed by Afghanistan and then Syria [1]. As the second-most populated country, Indian females not only face high risks of sexual violence and detrimental customs (e.g. infanticide, child marriage), but also the most dreadful threat of human trafficking (forced labour and sex slave). Prior to publication of the survey, there was actually a horrifying sexual assault in Jharkhand, northeast of India: an NGO, supported by Christian missionaries and advocating for anti-human trafficking, was avenged by a local armed group, that five female NGO workers were abducted into a forest and gang-raped, while male members were beaten. [2]
Womb Trafficking
CEDAR has been supporting Samuel and her team's anti-child trafficking effort in Bihar, a state near Jharkhand. Official and unofficial figures showed that Bihar was one of the most severe child-trafficking areas. According to India's National Crime Records Bureau, there were 332 child-trafficking cases in Bihar in 2015, which was the third most among the states in the whole country [3]. However, actual number should be more than that, because many victims might not understand the law, or were threatened by traffickers and did not report to the police. Human Liberty Network estimated that 2,000 children are missing every year [4]. Many trafficked children are from poor or grass-roots families. Traffickers capture the children from their families by deception, force or kidnap, and sell them to other places. Trafficked children live a life of slave thenceforth. Some work whole day in factories, some are kept in brothels as prostitutes, some are sold as temple prostitutes, and some are coerced to become surrogate mothers for the rich and become a "baby giving machine" – which recently turns into a trend.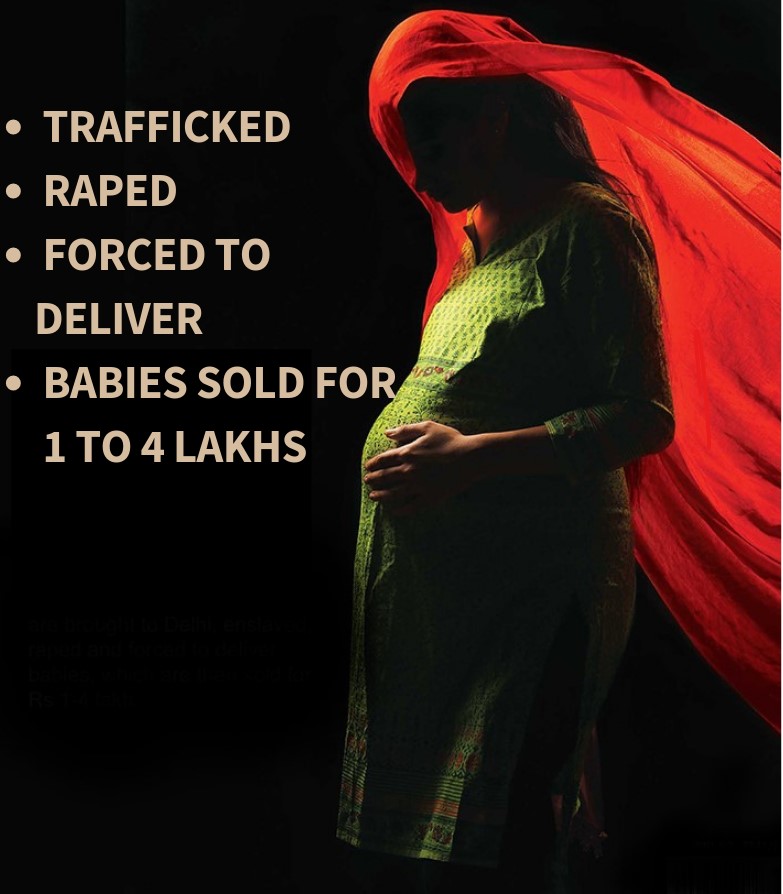 Samuel exemplified that a young village girl would be sold to a big city, then was raped and pregnant. The criminals then sold the baby in her womb to a local brothel or couples or individuals that had come as buyers for surrogacy service, and the mother would be separated from her baby thereafter. At such a young age, trafficked girls have to endure such terrible things unwillingly as traffickers do whatever they want to maximise their benefits.
As a female and a former practicing lawyer, Samuel deeply understands the significance of protecting the rights of Indian children (especially girls). In the past decade, she has been leading EFIC@R to advocate for anti-child trafficking, aiming to mobilise Indian churches and communities to combat trafficking activities. She said human trafficking was one huge taboo subject in India, and churches were perceived not necessary to voice out for this. Therefore, in Bihar, her team started with awareness education at churches. They first helped churches understand this issue, and talk about it openly. As the ministry developed, more and more local churches have joined in the discussion, and pastors have opened their homes to shelter trafficked victims. Samuel said, "It is not a small thing to accommodate the victims at their (pastors') home, and I see churches are doing that."
A Three-way Intervention
Samuel realised that to effectively tackle rampant trafficking activities and protect at-risk children, it requires multiple interventions. Thus, her team adopts a three-way approach: "prevention education", "rescue" and "restoration".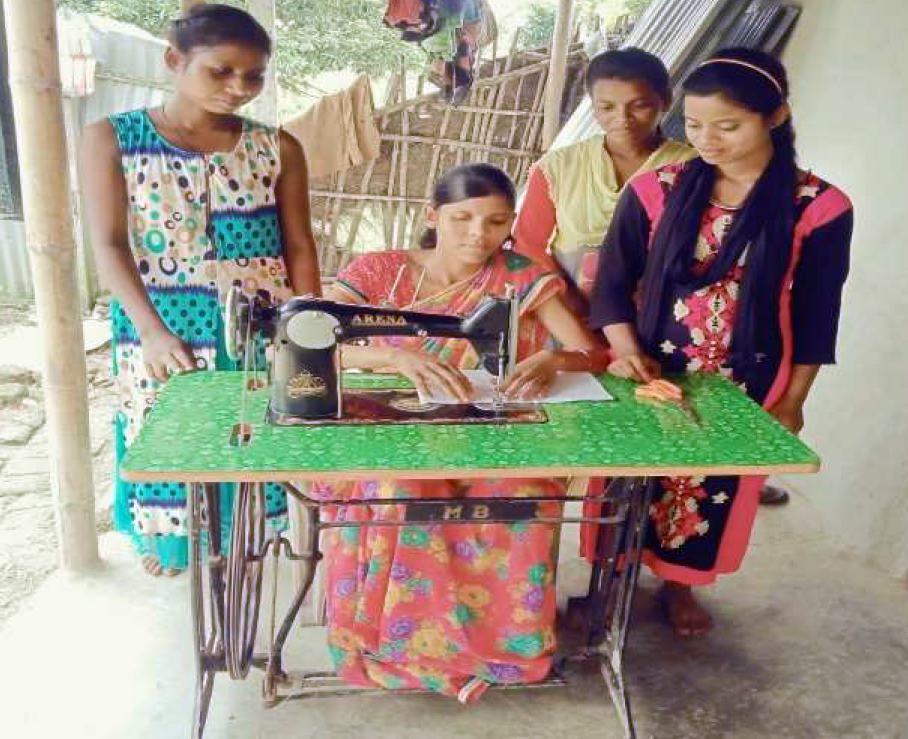 In prevention education, Samuel's team encourages churches to enter the communities and assist child trafficking victims, and also establishes children clubs in communities, where children learn how to protect themselves and their friends from exploitation. As lots of child trafficking victims are girls, in addition to prevalent patriarchal value in India, female status is relatively low. Hence, Samuel encourages girls and women to stand up and voice out, to resist against the control of traditional thoughts. Her team also focuses on empowering females to gain financial independence, so as to minimise deceptions due to their vulnerability and poverty: "we set up a sewing centre at a small church in Bihar. We can share anti-trafficking messages with non-believers, and allow females in the village to come to learn sewing and make blouses and dresses for sales. We start receiving orders from customers. Although profits are still little, it has already given them hope and a change in life."
In rescue work, Samuel's team mobilises the communities to organise monitoring teams and receive training to help rescue trafficked children in the community. Samuel once shared a story on podcast [5]: a monitoring team member discovered a man was dragging a girl to a temple, who was suspected to be sold as a temple prostitute. When she kept screaming, the team member went forth and stopped the man. Although being threatened by the man, the member did not retreat but called for help. The girl was rescued at last and the man was handed to the police. Samuel's team confirmed later that the girl was a victim of child trafficking, and she was then only 6 years old.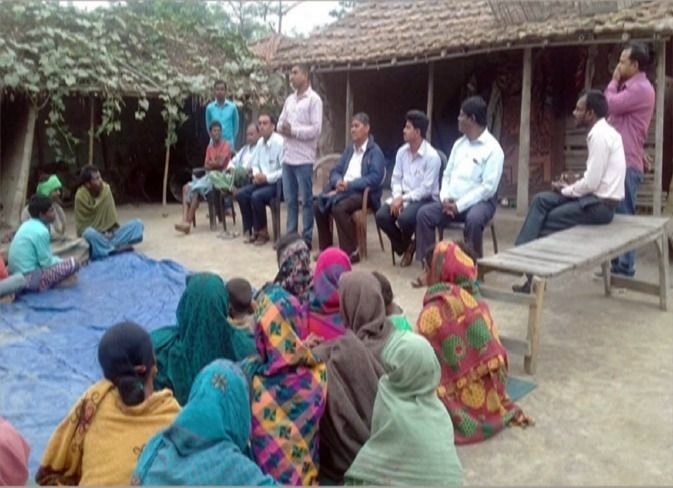 According to the statistics, from April to September last year, Samuel's team rescued 20 children victims in Bihar, aged between 9 to 18. Rescued children are traumatised both physically and psychologically, rehabilitation care is crucial. The team will offer rescued children post-trauma counselling and help them to reunite with their families. Yet, some families reject their children because of shame. These abandoned children will then be accommodated at the rehabilitation centre, or pastors' homes which are opened as shelters. The team will also send the children back to school according to their individual conditions.
Samuel is one of the few Indian females fighting against crimes of child trafficking in action. Like her name, Aashima — meaning protector and defender, her faith and action has become a testimony of Christian groups on earth. CEDAR has supported EFIC@R's ministry for three years. We truly believe that Indian churches are the light of the community. By mobilising churches and community members, local communities can be transformed from a cradle of crimes to a base of anti-child trafficking work. Let us be like Samuel, even at the face of difficulties and challenges, we can still be the testimony of justice – stand firm on Truth, help the oppressed and support the poor.
"Listen to me, my people; hear me, my nation: Instruction will go out from me; my justice will become a light to the nations." (Isaiah 51:4)

Aashima Samuel's profile

"Aashima" means protector and defender
Interested in "to act justly, to love mercy" in the Scripture during adolescence
Studied law in university in New Delhi, and became a practising lawyer;  experienced in handling cases related to youth rights
Joined Evangelical Fellowship of India (EFI), and has become the National Director of EFIC@R since 2009, mobilising churches and communities to stand and collaborate anti-child trafficking
Has also become a member of World Evangelical Alliance's Global Human Trafficking Task Force
Spoke in the 63rd session of the UN Commission on the Status of Women this year to share about Indian women's rights and intervention work