Banner image: Theit Theit Shwee sewing face masks made by cloth (Source: CEDAR's partner)
"Kacha…Kacha…" Theit Theit Shwee, a woman from the slum area of Myanmar, sat in front of a sewing machine and sewed the fabric. She carefully wrapped the two white bands and sewed them with the fabric and finished making a three-layer cloth mask. This has been her daily job, making cloth masks with other women in the community center of CEDAR's partner.
Due to the local outbreak of COVID-19, Theit Theit Shwee, who was already over 40, immediately lost her job. She had been working so hard to raise her child for many years, but the pandemic has made her lose all her income. She could no longer pay for the rent and could only take her child to live with her relative. Fortunately, with the help from CEDAR's partner, she can now work in a community center and earns 5,000 Kyats a day (equivalent to HK$28, which is around the daily wage of a low-level worker in local factory). Seeing such situation, our partner also provided free food for her and her child to help her through such difficult times.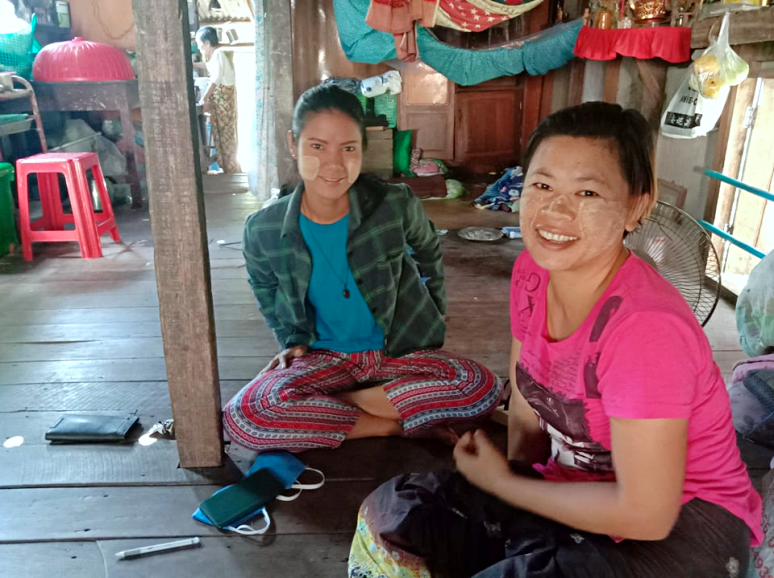 The situation of Theit Theit Shwee is a portrayal of many poor people in Myanmar. Apart from the threats to the public health in slum areas, the pandemic has also severely hit the livelihoods of the working class, as for most poor people are living from hand to mouth. Understanding the double impacts of the pandemic on poor communities, our partner mobilised slum women to set up a cooperastive to sew cloth masks and make liquid soap at the early stage of the outbreak. In the beginning, they provided masks and liquid soap for residents in the surrounding communities. But gradually they have received orders from various units, including medical institutions, government departments, police offices, embassies of foreign countries, and even non-governmental organisations.
After learning the vocational skills from our partners, the women in slums can be mobilised quickly and produce anti-virus supplies even earlier than local businesses. Since last year, CEDAR has been supporting our partner in training women to make soap or sew sanitary napkins in slum areas, which not only benefited the residents of the community, but also enabled the women to have skills to make a living. Under the pandemic, they have used the learned skills to respond to the huge needs of the communities, and have engaged other women in the production process. With the support from the Ministry of Health, their cloth masks have obtained official certification and received many orders.
(For details of CEDAR's global COVID-19 relief work, click here.)