When people in Hong Kong think of the pandemic, several terms come to mind: the safety of vaccines, the economic downturn, restricted gatherings and travel bubbles. To religious people, there are the added "religious gatherings". Such events are undoubtedly the concerns of many of us in Hong Kong. However, for the poor living overseas, their main concern is not contracting the virus, but surviving. The safety of vaccines and travel restrictions are the least of their concerns.
Take India as an example. In late April, tens of thousands of confirmed COVID-19 cases were reported daily. The number even rose to more than 400,000 confirmed cases in a day. News reports show civilians crying out in anguish in the midst of severe shortages of oxygen supplies, medicine, hospital beds and even crematoriums. The victims had to be cremated in crematoriums not designated to take victims of COVID-19. [1]
On May 10, Indian media outlets reported that at least 40 corpses had been washed up on the banks of the Ganges near the border between the states of Bilhar and Uttart Pradesh; others estimated that there were up to 100 corpses. As the death toll increased, there was a shortage of timber and an increase in cremation costs. Poor families could only spend 2,000 rupees (equivalent to HK$210), and so were unable to afford cremation and funeral costs. After they collected the corpses of their dead relatives, they directly placed them in the Ganges to complete the funeral. [2]
Apart from the dead, the survivors have also suffered a lot during this disaster. For years, CEDAR has been supporting community development projects by three of CEDAR's Christian partners in India. One project has been led by the Evangelical Fellowship of India Children at Risk (EFIC@R) combating child trafficking in India. Our partner revealed that orphan numbers kept increasing as many parents had passed away due to COVID-19; many people called for the adoption of orphans and even posted information about the children on social media. However, criminals used this opportunity for human trafficking by posing as prospective foster parents.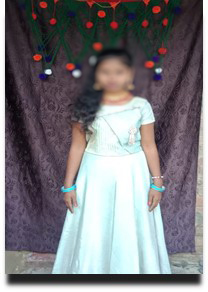 Rescuing Young Girl Forced to Marry
Child marriage has been an ongoing social issue in India. Even though the Indian government enacted the Prohibition of Child Marriage Act, 2006 (PCMA) which stipulates that women under the age of 18 and men under 21 cannot marry, there has been a spike of child marriage during the pandemic. Many parents have resorted to giving their children away due to financial difficulties. Our partner shared a story of saving Riya (pseudonym), a 15-year-old girl, from being forced to marry. At the start of this year, Raya was looking forward to continuing her studies after it had been suspended for a year due to the pandemic. One day, she found a wedding invitation card at home with her name printed on it; she learned that her fiancé was a 43-year-old man. Raya expressed opposition towards her marriage but was beaten up by her parents as the marriage would bring considerable amounts of income to her family. When Riya realised that she was being sold under the guise of marriage, she was shocked and pained – in her parents' eyes, she was just a commodity.
Riya told her friend about her situation; and her friend's parents also noted Riya's case. As the family of Riya's friends had previously participated in a human trafficking conference organised by our partner, they understood the impacts of human trafficking as well as how to prevent it. They notified our partner about Riya's situation. Our partner's staff acted quickly and cooperated with local police and villagers to stop the marriage. They also sued Riya's parents and the "groom" for violating the PCMA.
Riya is now studying at a children's literacy centre founded by our partner; she has also been provided with psychological advice and guidance.
CEDAR believes that to effectively combat child marriage, child labour and other child abuses, we cannot rely solely on the work of charities – the strength of the religious community is also essential. Our partner has contacted local churches and encouraged them to actively participate in the prevention and fight against child trafficking in the region. During the pandemic, our partner has not only provided young volunteers with hygiene and health training, but also strived to enhance their awareness of increasingly serious social issues, such as child marriage. This reflected CEDAR's approach of engaging and mobilising local churches and communities in brining transformation to society.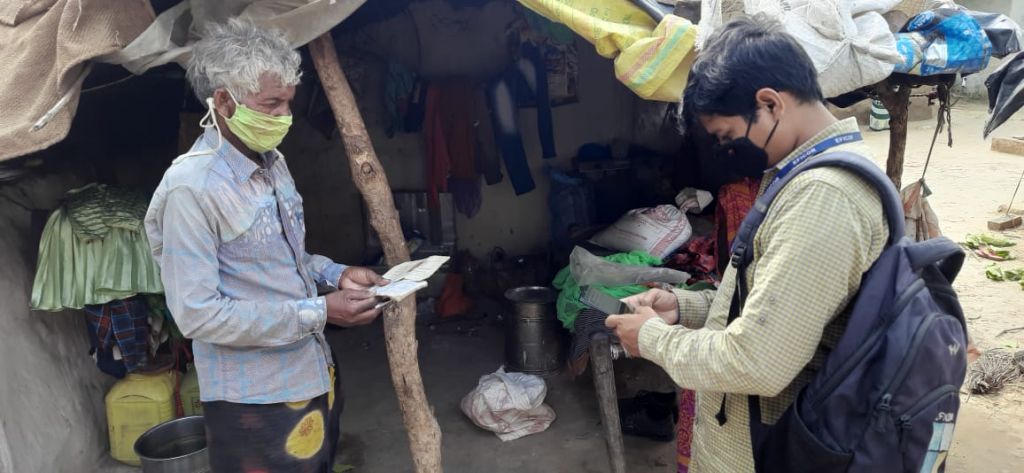 People are Dying from Hunger
In addition to the arm of anti-child trafficking, the Evangelical Fellowship of India has a commission specialised in disaster relief and poverty alleviation. The latter, called the EFICOR, is also the partner of CEDAR.
Ramesh, the Executive Director of EFICOR worried about the livings of the Indian poor during the pandemic. He told CEDAR, "The lockdown measures in Delhi and other areas have directly affected the lives of the poor, including those who have moved from the countryside to the city to work. Because of the lack of medical supplies, many face a high risk of infection…The pandemic will exacerbate the issue of poverty and unemployment if people's immediately needs are not addressed. The death toll due to starvation in India will continue to increase." In fact, this has been the case across India – which authorities have repeatedly denied. [3]
To help the poor communities in India through this pandemic, CEDAR has twice allocated a total of around HK$468,000 to EFICOR. Through the local churches, we are providing cash assistance to 1,028 households in the slums of Delhi (including persons with disability, widows, the elderly and women-headed families), so that they will be able to purchase food and other necessities to satisfy their urgent needs.
The second round of funding is to provide one-month employment opportunities (including building water harvesting structures) to the poor in Bihar. This will allow them to contribute to the water availability, land cultivation and eventually the increase of yield and food security. We will also provide them with hygiene products, such as masks and soaps, benefiting 267 poor households. In total, 6,475 people will be assisted in the two grants.
EFICOR has served poor areas in India for many years. Alike EFIC@R, their work has mobilised church members and community leaders to identify and serve beneficiaries. We hope that our emergency support will not only help the needy, but also reduce child trafficking as a form of financial alleviation for the poor households in India.
(Source of images: CEDAR's partners)
Remarks:
[1] https://www.bbc.com/zhongwen/trad/world-56940864
[2] https://inews.hket.com/article/2954363/【印度疫情】近百具屍體沖上恆河岸邊%20疑似新冠肺炎死者 (Chinese only)
[3] https://asia.fes.de/news/stories-of-hunger-indias-lockdown-is-hitting-the-poorest