Christianity was born in the Middle East, a region rich in culture, history, yet also, full of turbulence and persecution.
SAT-7 is a Christian media network, making God's love visible across the Middle East and North Africa through uncensored satellite television programme. Satellite television effectively break the barriers of religions, literacy, and censorship, making SAT-7's programmes available to be broadcast across the Middle East and North Africa and accessible online internationally.
CEDAR is supporting SAT-7's new channel – SAT-7 Academy (launched in September). The channel produces holistic programmes, covering topics like education, health, and social development, for 6 million refugee and internally displaced children, and 15 million people who did not have access to proper education in the Arab world. CEDAR directs its support for children programmes because we believe that what truly benefits refugee children is more than just aid distribution. We hope to inspire children's resilience and creativity, provide education opportunity, and help them to grow in faith to God through quality television programmes.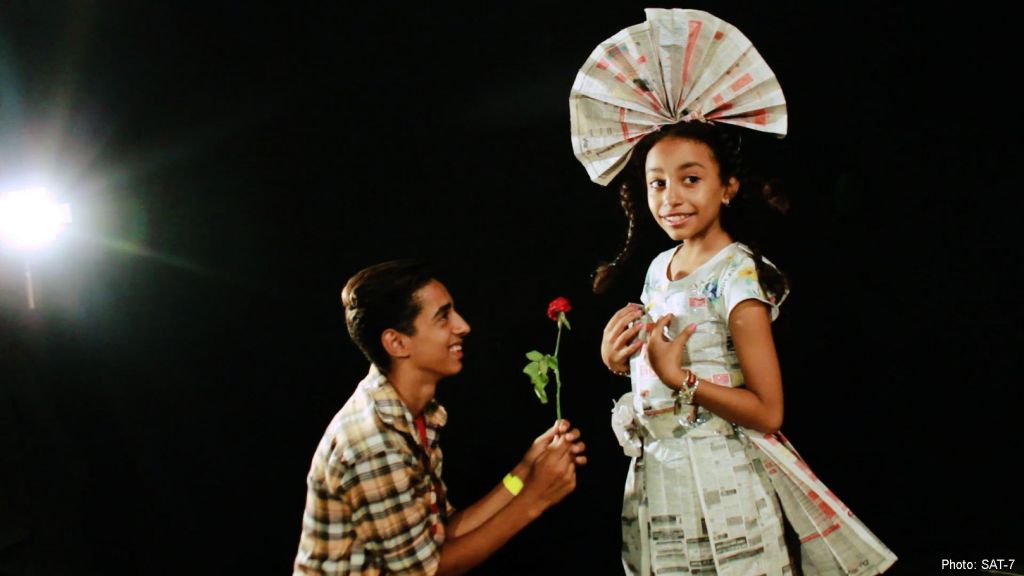 An interesting show named City of Films documents a group of children and youth, from eight years old and up, being introduced to various aspect of film-making: from script-writing to acting, filming to post-production, all done by children. The experience hope to help children to overcome social and cultural restrictions like "You are too young for this." or "Boys and girls should not work together".
Children viewers could also benefit from the show too. For example, they could learn skills such as learning to cut fabrics using newspapers and learning to use filming tools. These skills could also be applied to their classes.
Verses for Reflection
After Herod died, an angel of the Lord appeared in a dream to Joseph in Egypt and said, "Get up, take the child and his mother and go to the land of Israel, for those who were trying to take the child's life are dead."

Matthew 2:19-20
When King Herod ordered to kill all boys in Bethlehem, little Jesus and his family had to escape to Egypt. Herod was like a symbol or power of persecution, but these verses remind us that there is an end to Herod's persecution – "Herod died". So it is not an unreachable dream for children in the Middle East to live a healthy and worry-free life.
Pray for SAT-7 Academy and their children viewers
Pray for children in Egypt to become creative individuals who know how to work in teams and solve problems in life; we pray that God's angels will cast away all things that will kill their spirits and bodies.
SAT-7 Academy also offers other programmes, for example, a show offers a platform for refugee children to share their experiences, a programme addresses issues like violence in schools and Female Genital Mutilation, and a programme teaches children about animals. May children and parents enjoy the programmes offer and benefit from watching them.
Pray for refugee children who can catch up on learning through the programmes.
Pray for the 200 staff of SAT-7 who boldly stand in front of the camera in Middle East; we pray that the Lord watches over these courageous brothers and sisters and their families (Psalm 121)