Project Name
Conservative Agriculture Training and Financial Stewardship Promotion Programme
Project Natures
Livelihood Development
Creation Care
Project Objectives
Promote awareness and practice of land management (soil conservation, increasing crop diversity and production) and household financial management (financial budgeting, nurturing savings habits and reducing debt) to farmers.
Beneficiaries
Farmers, church leaders and community leaders in the Shamva, Dombashava and Heather Chimoga communities
Key Activities
Set up community demonstration plots to train farmers to use conservation farming methods and improve land management.
Provide training to farmers on household financial management.
Train in servant leadership for community leaders.
44-year-old Tichaona lives with his wife and four children. With few opportunities to work in the community, Tichaona often smokes and drinks with friends and does not do the farming work at home, but enjoys the fruits of his family's hard work.
On one occasion, Tichaona attended a training session at the church on conservation farming, farming land and family financial management in place of his wife, who was unable to attend, and it made an unexpected difference to Tichaona. The acceptance of Tichaona by the church congregants, and the assignment of tasks such as hosting the FfF trainers and informing the group about the training course, gave him a sense of belonging and responsibility to try to make a difference in his family's life. These ideas motivated him to take an active role in learning and putting into practice the conservation farming skills and financial management principles he had learned during the course. Now that Tichaona has stopped borrowing money, he is using conservation farming methods to plant and manage his land well, and at harvest time, his farmland is producing more than ever! At the same time, Tichaona has started to raise chickens, producing eggs and chicken meat that provide enough nutrition for the family and can also be sold to increase the family's income. Tichaona is now part of the training team, promoting and teaching conservation farming methods to her neighbours and helping FfF keep up with the trainees' progress during the epidemic closure.
The change in Tichaona's mindset and behaviour from being passive, scatterbrained and selfish to being active, hard-working and helpful; from having no expectations of the harvest to expecting a good one; and from lacking food to having more than enough food, has made a huge difference to his family.
FfF team still expects Tichaona to give up his smoking and drinking habits. Still, Tichaona's example has also taught them that when helping the poor, it is important to follow the example of Jesus Christ and not just look at people's weaknesses, but also see their potential.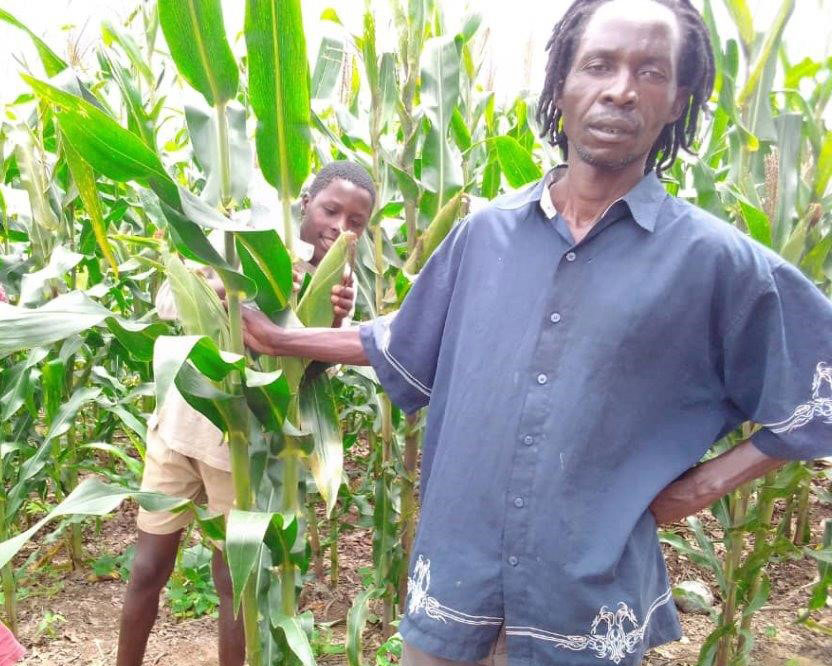 Partner Name
Foundations for Farming Trust (FfF)
The Year Our Partnership Started
Partner's Mission
Foundations for Farming provides training to farmers who lack the resources to become self-sufficient or productive with minimal land and resources, restoring over-cultivated and over-tilled land, conserving the soil for sustainable farming, and helping farmers to obtain nutritious food and escape poverty.
FfF's conservation agriculture and land stewardship approach are based on biblical teachings. They are concerned not only with farming but also with restoring the relationship between God and man, and man and the earth, to bring about a fundamental change in the lives of small farmers in Zimbabwe.
(Please specify: 'Development & Advocacy')
After donation, please send a completed Donation Form, enclosing with cheque, bank-in slip or screenshot of successful payment along with your name, contact phone number and mailing address to us via mail, email or WhatsApp.
CEDAR is an approved charitable institution and trust of a public character under section 88 of the Inland Revenue Ordinance. Please visit Inland Revenue Department website for details.
CEDAR Fund will issue a receipt for a donation of HK$100 or above for tax deduction. For a donation of less than HK$100, please get in touch with us to issue a receipt.
Please DO NOT fax any donation information.