Project Name
Community Engagement Program for Sustainable Education
Project Natures
Children and Youth Development
Project Objectives
Encourage local community involvement to establish sustainable, high-quality education programs for impoverished children.
Beneficiaries
Children and young people from impoverished families and their parents
Key Activities
Provide opportunities for impoverished children to attend quality primary and preschool education.
Promote professional training for teachers (such as teaching methods and classroom management) to provide quality education.
Address social issues related to education, such as child trafficking, child rights and protection, health, and disaster awareness management.
Construct 22 School Management Committees to provide sustainable leadership and management skills.
Hold parent meetings and bi-monthly teacher training workshops.
Provide a Christ-centred Friday School for primary school students to enhance their moral values and biblical knowledge.
Gones is a second-grade student from a poverty-stricken family in Bahadurpur. He lives with his younger brother, who is in kindergarten, and his parents. His father is a bamboo product manufacturer and seller, while his mother is a housewife.
After cyclone Amphan in 2020, their house was damaged, but the family did not have the financial means to rebuild their house and was forced to live in a neighbouring house. The family sustains itself on the low income earned by the father (about BDT 5,500 per month) and has barely leftover after household expenses to repair the house.
Two months later, WCB provided cash support of BDT 5,000 to Gones' family, allowing them to repair their house. After their house was repaired, Gones' family was overjoyed. Gones and his brother were able to return to studying at home as normal.
In addition, after completing their homework, they also help with their father's work. Gones' parents are very happy and have noticed an improvement in their children's behaviour and attitude after the house was repaired. Their family has left a deep impression and good testimony on their neighbours.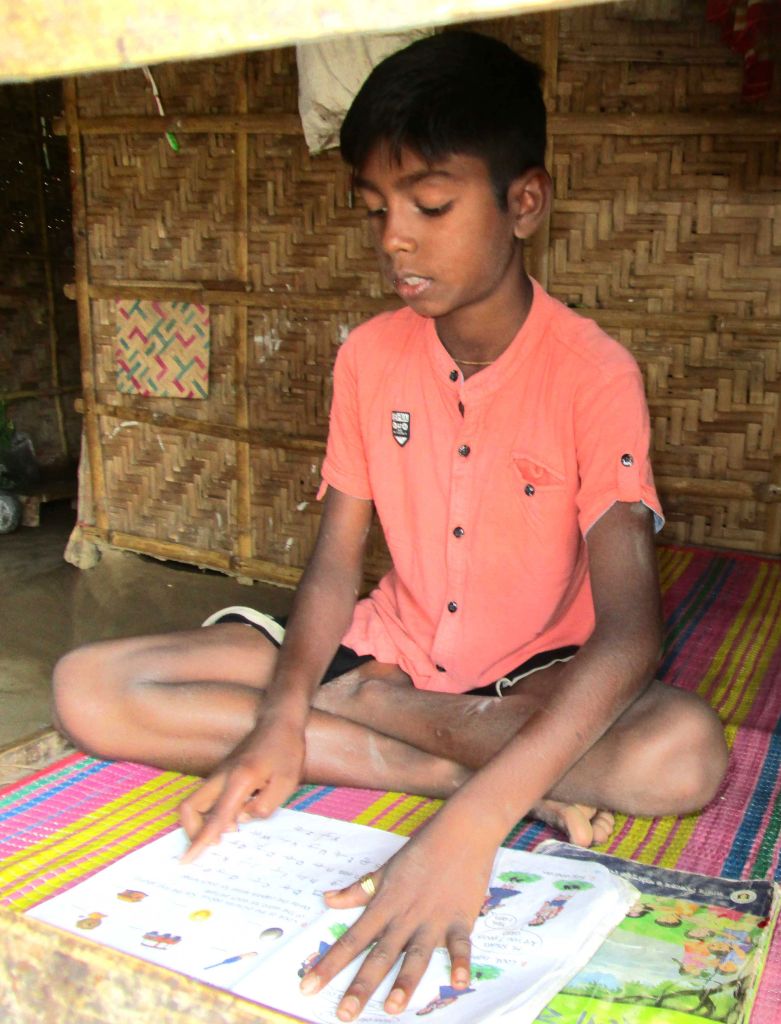 Partner Name
World Concern Bangladesh (WCB)   
The Year Our Partnership Started
Partner's Mission
WCB aims to change the lives of impoverished and marginalised people through disaster response and sustainable community development. The love of Christ compels us to pursue reconciliation and equip those we serve so that they can serve others in turn.
(Please specify: 'Development & Advocacy')
After donation, please send a completed Donation Form, enclosing with cheque, bank-in slip or screenshot of successful payment along with your name, contact phone number and mailing address to us via mail, email or WhatsApp.
CEDAR is an approved charitable institution and trust of a public character under section 88 of the Inland Revenue Ordinance. Please visit Inland Revenue Department website for details.
CEDAR Fund will issue a receipt for a donation of HK$100 or above for tax deduction. For a donation of less than HK$100, please get in touch with us to issue a receipt.
Please DO NOT fax any donation information.