Project Name
Integral Development in Remote Areas
Project Natures
Church and Community Mobilisation
Project Objectives
Facilitate ongoing poverty alleviation initiatives by community agencies (churches and self-help groups formed by church community members).
Increase social harmony between Christians and non-believers.
Increase social understanding and acceptance of the Christian community.
Beneficiaries
Community members
Seminary students
Seminary teachers
Key Activities
Visit 100 local churches to introduce basic Integral Mission concepts.
Provide training and resources to guide and facilitate 50 churches to use local resources and apply the missional concepts of Integral Mission to address community needs.
Train specialists in seminaries to effectively teach mission concepts and train others to apply them.
Pastor Abraham has served at Milap Church in Nawalparasi District, Lumbini Province, Nepal, for the past ten years. He later had the opportunity to participate in missionary work related to Integral Mission organised by UMN, a gender equality and counsellor training. The church secretary and treasurer also attended counsellor training in financial management and leadership. The training has significantly impacted Pastor Abraham's perceptions and actions, both personally and at the church level.
'I used to be unaffiliated with non-Christian community members. I thought people from the church should not be involved in community or social work. I also didn't know about gender violence. After attending the training, I realised that discrimination and inequality occur not only in society but also in families, churches, communities, and the lives of individuals.'
He discovered that the Church should build relationships with non-believers in their communities and began to engage in advocacy work against gender-based violence, challenging traditional practices of sexism.
'I need to speak out against gender-based violence and build relationships with my community. Otherwise, I will be bound by the same culture. According to Genesis chapters 1 and 2, women and men are equal in God's creation.' shared Pastor Abraham. He explained that women were considered second-class citizens in most Nepali cultures and traditions. As a result, he began to teach equality in his family, church and community and entrust essential roles and responsibilities in the church to women.
He also held Bible studies in his church to discuss the everyday needs of the church, community and local resources. The church members came to understand the roles and responsibilities of the church and the practice of the gospel in the areas of governance, health, home visiting and pastoral counselling, becoming a model church in the local community.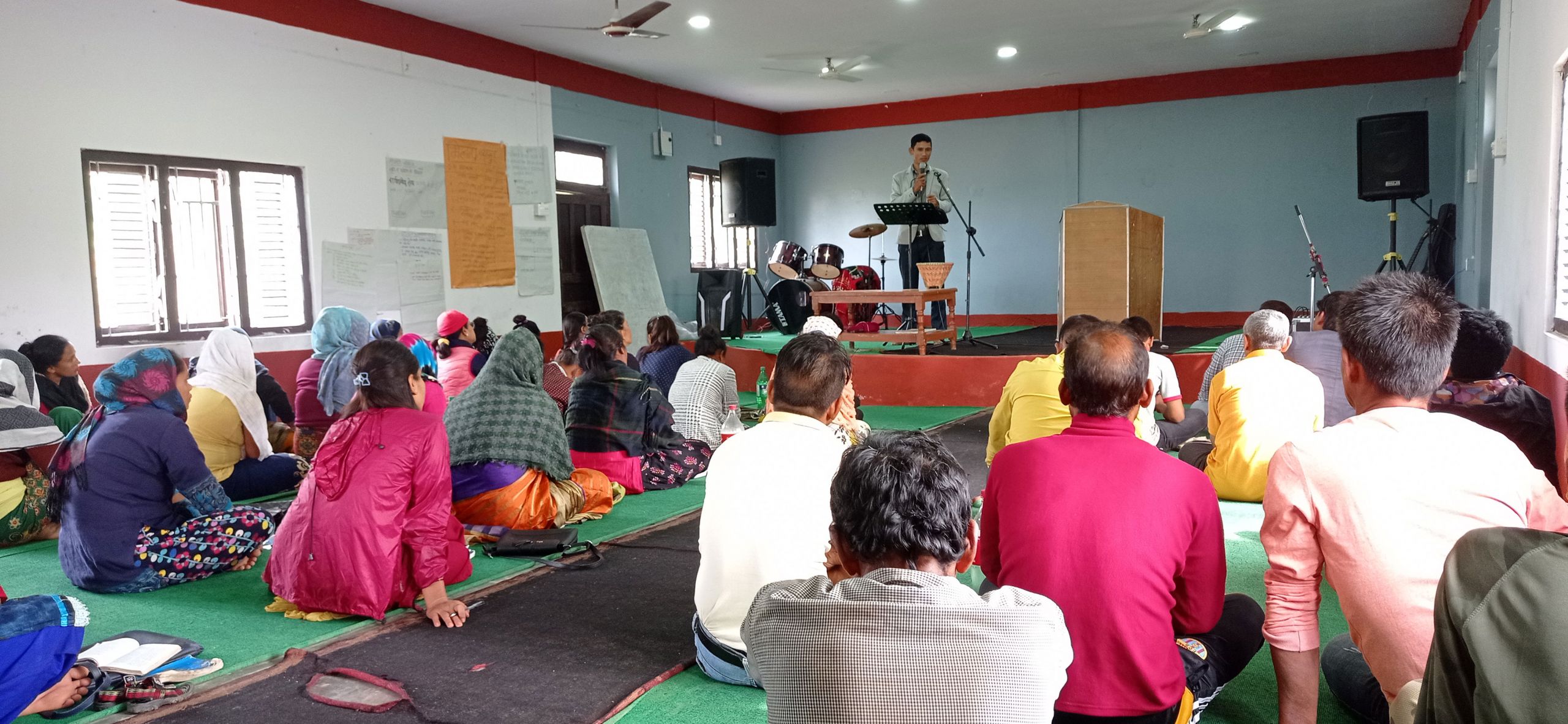 Partner Name
United Mission to Nepal (UMN)
The Year Our Partnership Started
Partner's Mission
Inspired by the love and teachings of Jesus Christ, we will partner with the Christian community and others in Nepal and around the world to serve the people of Nepal, especially those living in poverty, by
pursuing peace and justice for all people;
addressing the root causes of poverty;
witnessing to Christ through the word and life of the Bible.
(Please specify: 'Development & Advocacy')
After donation, please send a completed Donation Form, enclosing with cheque, bank-in slip or screenshot of successful payment along with your name, contact phone number and mailing address to us via mail, email or WhatsApp.
CEDAR is an approved charitable institution and trust of a public character under section 88 of the Inland Revenue Ordinance. Please visit Inland Revenue Department website for details.
CEDAR Fund will issue a receipt for a donation of HK$100 or above for tax deduction. For a donation of less than HK$100, please get in touch with us to issue a receipt.
Please DO NOT fax any donation information.