Project Name
PARIBARTAN – Climate change adaptation and transforming gender relationships in Patuakhali district, Bangladesh
Project Natures
Humanitarian Relief and Disaster Risk Reduction
Livelihood Development
Project Objectives
Empowering communities to enhance their ability to resist disaster risks and climate change.
Reducing gender-based violence and promoting gender equality through the practice of the Transforming Masculinities approach.
Promoting climate-adaptive agricultural techniques and training to increase livelihood options.
Beneficiaries
Community members in 123 villages in the Kalapara region, including members of minority religious groups within the most vulnerable groups (such as farmers, fishermen, temporary workers, children, victims and survivors of gender-based violence, and people with disabilities)
Key Activities
With the support of the local government, develop, revise, and implement disaster crisis mitigation plans for the region, community, and household.
Attempt to build storm-resistant houses.
Organise disaster simulation exercises at the site and provide disaster management education to the community, especially women and children.
Strengthen self-help groups by increasing savings and creating income-generating activities.
Select and train gender advocates to facilitate community dialogue on gender equality and social norms.
Provide psychological counselling and livelihood support to survivors of gender-based violence.
Train religious and community leaders in methods to transform macho attitudes to promote gender equality and community awareness.
Distribute intelligent farming equipment such as mulching and support demonstration farms.
Educate farmers on planting disaster-resistant crops such as rice and sunflowers.
Rina is a housewife who lives with her husband and three children in a rural area in Kalapara. Her husband is a temporary worker and the sole income provider for the family, but recently his work has been affected by the COVID-19 pandemic and he is unable to earn enough money to meet the family's needs.
Rina is a beneficiary of the project and has received 10 ducks to start an income-generating activity. After two months, her ducks began laying an average of 65 eggs per week, which can be sold in the market or used to provide food and nutrition for her and her family. In addition, the ducks have also had many ducklings, which Rina has sold to buy eight geese. In addition to raising poultry, Rina has also learned to grow vegetables on unused land and has started growing vegetables that can be sold.
Rina now has a stable income and can provide nutritious food for her family and participate in regular savings with the self-help group. Her husband is also actively helping her. Rina summarises her experience as a beneficiary of the program: 'I am very grateful to WCB for generously supporting my dream. With good guidance, business planning, and effort, we can overcome poverty.'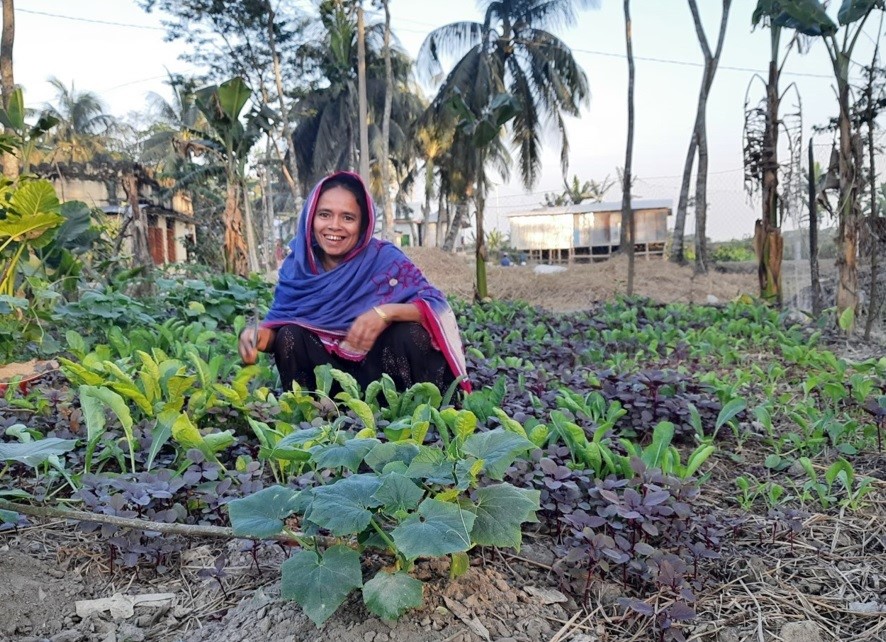 Partner Name
World Concern Bangladesh (WCB)   
The Year Our Partnership Started
Partner's Mission
WCB aims to change the lives of impoverished and marginalised people through disaster response and sustainable community development. The love of Christ compels us to pursue reconciliation and equip those we serve so that they can serve others in turn.
(Please specify: 'Development & Advocacy')
After donation, please send a completed Donation Form, enclosing with cheque, bank-in slip or screenshot of successful payment along with your name, contact phone number and mailing address to us via mail, email or WhatsApp.
CEDAR is an approved charitable institution and trust of a public character under section 88 of the Inland Revenue Ordinance. Please visit Inland Revenue Department website for details.
CEDAR Fund will issue a receipt for a donation of HK$100 or above for tax deduction. For a donation of less than HK$100, please get in touch with us to issue a receipt.
Please DO NOT fax any donation information.