Written by: Tony Chan (Senior Partnership Development Officer)
"Although I'm HIV-positive, you can take photos and videos of me. I'm not scared of being seen," said Branda, a 17-year-old girl grown up in a Zimbabwean village in Africa.
Branda lived in in Bulawayo Province of Zimbabwe. Many young people left their homes to South Africa or Botswana for a better life. However, in view of financial restraints, Branda stayed with her mother and grandmother in the village.
Branda in red long dress stood in front of my camera and performed her poems enthusiastically. Her smiles and actions showed her extraordinary self-confidence.
"I am proud of myself"
"I'm proud of myself." Concluded in her poem. Today, she embraced her identities — a Zimbabwean, a female, a villager in Bubi, a person living with HIV. However, she knew that without her consent, no single identity could completely define her.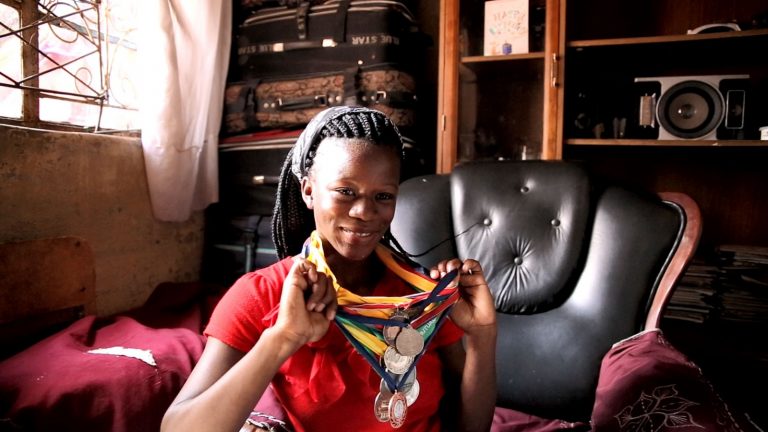 The label, "HIV carrier" once shrouded her growth like a nightmare. For so many times, she was boycotted and discriminated by schoolmates, which was detrimental to her self-esteem. She hated her mother for transmitting HIV to her, that made her suffer from pain and discriminations. She drugged herself to commit suicide a few years ago because she could no longer stand the pressures from others and herself. Till she met Benenia and joined her girls club, she gradually picked up herself.
Benenia was a volunteer of "Sexual Reproductive Health Project for Risky and Vulnerable Youth" [1] under Trinity Project ("Trinity" below), a Zimbabwean partner supported by CEDAR. There were around 40 people in Benenia's girls club. In the group, Branda relearned about HIV/AIDS and understood that her daily life would not be affected much by taking the medicine as prescribed. More importantly, by talking to Benenia, she perceived that her mother, who had infected HIV at her sex work, was unintentional about the transmission of virus, because her mother did not know herself as a carrier during her pregnancy and in labour. With Benenia's counselling and group members' encouragement, Branda gained self-confidence gradually. She always chatted with group members, exercised together, acted in dramas and even made handcrafts with them for making an income. There were members infected by HIV, like herself, and also members who are uninfected. Their love and embrace for each other made Branda feel respected and accepted. She said, "I was a person with very low self-esteem, but, thankfully, God's love and their love have made me strong."
"HIV does not represent me."
During the interview, Branda's mother took out more than 10 gold, silver and bronze medals won by her daughter in various sports tournaments, including boxing and sprints within 400 metres. Branda wore them one by one proudly, and lifted them up for me to take photos. I would never forget the moment I pressed the shutter — Branda's face filled with excitement and satisfaction.
She said, "I am me. Sportsman's blood is in me. My favourite sport is boxing. It can represent me, but not HIV status!"
Branda, a young master of both pen and sword, sometimes expressed herself by writing poems. In the club, she rapped her poems, which not only healed her heart but also voiced her desire for love and peace. When she was asked about her dreams, she named two: becoming a champion in boxing, and no more prejudice and discrimination against people living with HIV/AIDS in the society.
Branda's change was resulted from Benenia's companionship. Benenia told me that, "I must support their growth… Whenever I see Branda and other members of the girls club, I seem to see myself and my sisters. It is too dangerous to live in such place. I have to protect them."
Yearning to be a testimony to others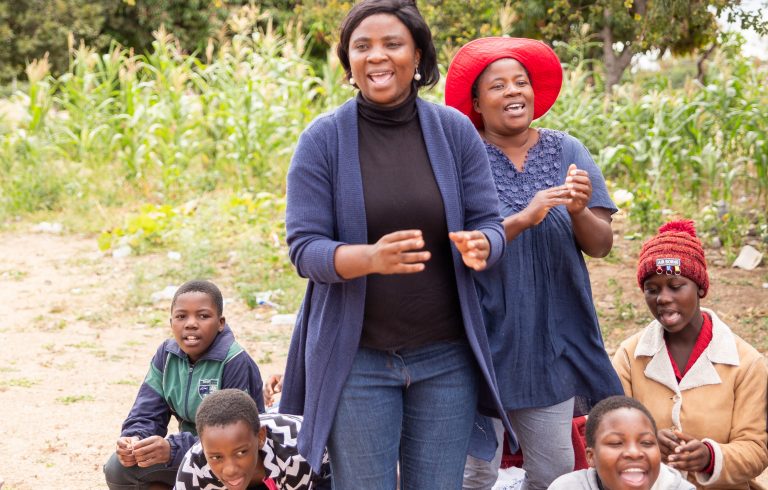 Benenia's words reflected her personal experience. 7 years ago, Benenia's mother passed away suddenly and left Benenia and her 6 sisters. They lived in hardship and were cared by their uncle. Where they lived was not safe neighbourhood, 6 of them, including Benenia, were sexually assaulted. And the one assaulted Benenia was her uncle's son.
The assault was too painful to recall. Benenia had been attacked by panic and anxiety every day for several years. Later, Benenia got to know Christ and accepted Him as saviour. She realized that she was God's beloved daughter regardless of her past. She yearned to be a testimony to others — people could stand up again despite unbearable experiences.
With this yearning, she got acquaintance with Trinity and found the alignment of their vision that encouraged them to start the youth girls club together. With the training provided by Trinity, she taught the girls in the club how to protect themselves, and taught them about issues like sexual exploitation, drug abuse, HIV/AIDS and early marriage. 35-year-old Benenia dedicated herself to pass God's love and values to the girls like their mother.
Epilogue
Benenia and Branda were the interviewees impressed me most in my trip to Zimbabwe. In order to protect sexually assaulted women and HIV carriers, I had always avoided shooting and publicising their faces. Before talking to Benenia, I knew nothing about her background and I could only apologise to her awkwardly and turn off my video camera. Yet, she deemed that I should keep shooting, "Being sexually assaulted was my past, but it is also part of my calling to help others. I am not ashamed of it, and I would like to testify with my experience." Branda agreed, "I am not afraid of being seen by others."
By the end of the interview, they thanked me for my visit, and I thanked them for sharing their stories. Their experiences might look alike to many other girls in Zimbabwe, but their courage to lift up their heads and step forward awed me. A devastating experience did not bring a full stop to their lives. I also hoped that the world could see them — the dignity and self-confidence that could not be seized.
[1]: CEDAR has supported Trinity's program in districts of Bulawayo Province and Matebeleland North Province since early last year. The programme organises groups for children, youths and females, teaches correct knowledge of sexual health and attitude, as well as nurtures and enhances women's livelihood and self-confidence. The number of beneficiaries has reached 973 people, of which nearly 70% are females.