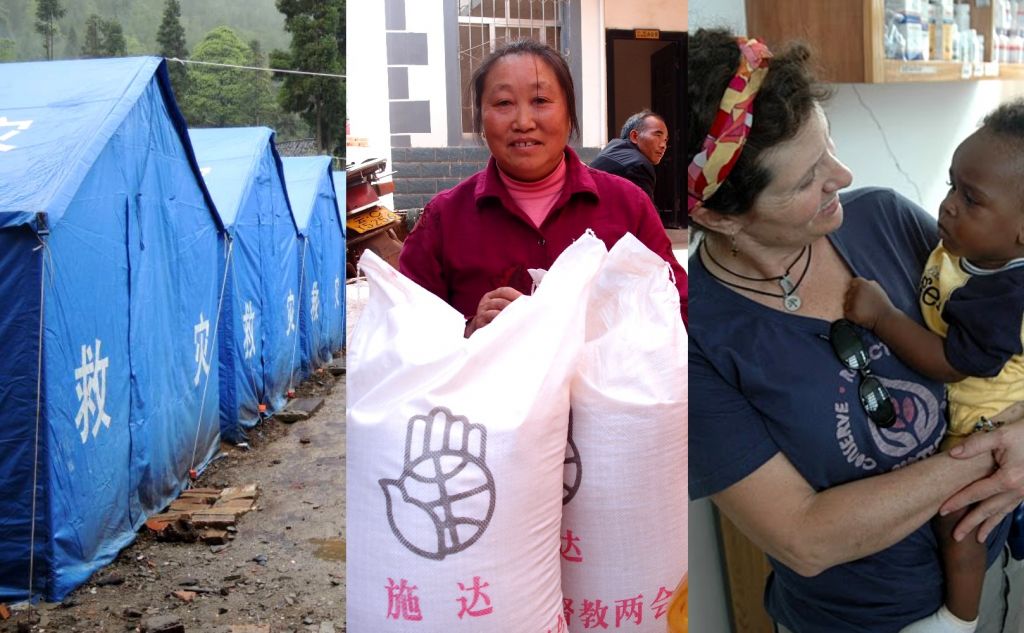 | | | |
| --- | --- | --- |
| ▲ CEDAR works with Sichuan churches and Christian groups to implement quake relief work. | ▲ 'Long term service' and 'total commitment' are required to support communities to face potential disasters. | ▲ CEDAR is a member of Integral Alliance, responding to disasters worldwide in partnership with Christian relief agencies around the world. |
Dear brothers and sisters in Christ:
An earthquake measuring 7 on the Richter scale on 20 April struck Lushan County in Yaan, Sichuan, promptly bringing back the memory of Wenchuan quake five years ago. However, the public media soon turn their focus on whether HKSAR government should grant China 100 million HKD relief fund and the integrity of relief and development agencies. Also many people said, 'I would not donate any of my money to this relief work.' These made a huge contrast with the past active response of Hong Kong people to emergency relief, concern for the hardships and needs of victims and touching stories with compassion.
Certainly, the integrity, financial management, transparency and efficiency of government and organisations are very important. However, all these are only the basic requirements. The real target that we should work for is bringing the suffered societies with actual care and transformation. Disaster management includes relief, rehabilitation, community transformation, disaster risk reduction, and enhancing disaster prevention capability, etc.  International society has unceasing advancement on the understanding and practices of disaster management, but Hong Kong society seldom talks about it.
Since CEDAR was founded and delivered flood relief in East China in 1991, we have participated in various relief projects in China and overseas and provided disaster management training and resources to local churches. In the past two decades, we witnessed many churches and Christians in disaster areas serve the victims selflessly. In the 2004 South Asian Tsunami, a Sri Lankan Christian leader lost a close relative, but he chose to lay down his sadness first to give hand to other suffered compatriots. After Cyclone Nargis hit in 2008, the seminaries and churches in Myanmar immediately set up relief teams to provide relief and take care of the cyclone orphans, even though they also suffered from the Cyclone. Their services convinced us that local churches, as a member of their communities, are most suitable to walk closely and deeply with the suffered communities, to mobilise the transformation of the community and the individual through living subsidies, counselling, reconciliation with God and other people, and advocacy on injustice issues.
CEDAR is one of the member agencies of Integral Alliance, which consists of 18 Christian relief and development agencies around the world, to build up a working system on disaster response with international standard on disaster management. For the Yaan Quake in Sichuan, China, we has just got a grant from HKSAR Disaster Relief Fund Advisory Committee for the second phase of relief materials delivery, and are planning on the after quake rehabilitation. Please support our work and together we walk with local churches, organisations and disaster victims!
Your co-worker in Christ
CHAN Nim Chung
Chief Executive