Project Name
Rayak & Anjar Learning Centres
Project Natures
Children and Youth Development
Peace and Reconciliation
Project Objectives
Provide trauma-informed education for displaced and out-of-school Syrian children.
Beneficiaries
Syrian children aged 6 to 12 who are unable to access formal education.
Key Activities
Support the operation of two learning centres run by a local church, providing education and services to refugee children:
Offer approved foundational Arabic, English, science, and math courses, along with extracurricular activities such as sports, music, or crafts, to prepare them for future enrolment in formal schools.
Provide trauma-informed education.
Supply school uniforms and hygiene items and distribute healthy snacks every week.
Organise summer activities, such as games, songs, and dances.
'I really love coming to the education centre. I feel very happy when I'm there and don't want to miss a day of learning.' Bayane, a Syrian refugee child living in Lebanon, shared the joy of learning, even though she has not been receiving formal education.
In Lebanon, 90% of Syrian refugee families live in extreme poverty. To survive, families have to make ends meet by cutting back on essentials or pulling their children out of school, forcing the children to work long hours each day to support the household. Lebanon has faced multiple crises in recent years, including the devastating Beirut port explosion, the impact of COVID-19, and internal political and economic turmoil. Last year, international humanitarian organisations estimated that 1.2 million children nationwide were out of school, with impoverished children potentially never being able to return to the classrooms.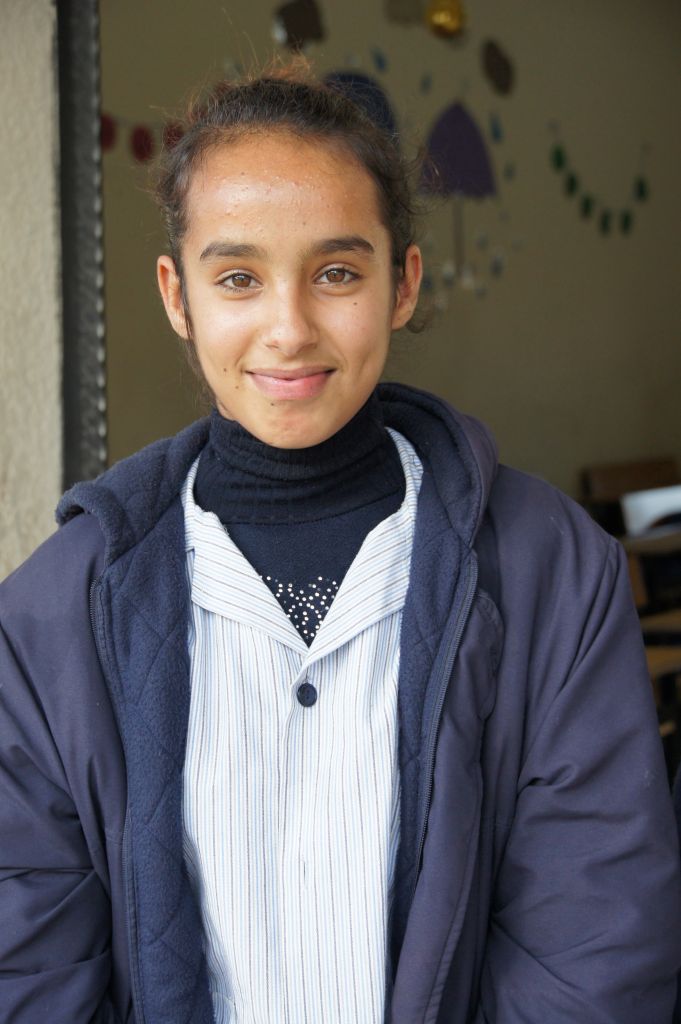 For years, the partner organisation Middle East Revive and Thrive (MERATH) has collaborated with local evangelical churches to provide food, livelihood development, and educational support to Syrian refugees. Since 2019, with support from the organisation, MERATH has been operating two educational centres (referred to as centres) in the Bekaa region, which has the lowest enrolment rates in the country. These centres offer approved foundational Arabic, English, science, and math courses and extracurricular activities such as sports, music, or crafts to pave the way for refugee children's future enrolment in formal schools. The centres serve as places of knowledge transfer and safe spaces where children can recover from their traumatic experiences through trauma-informed education. Centre staff witness the improvement in children's personal character and peer relationships, as many children find their best friends at the centre and learn to support and love their classmates. The healthy growth of these children is the greatest gift amidst their parents' challenging circumstances.
Bayane, from Rayak, Syria, cherishes every opportunity for education, just like over 400 other benefiting students. Last year, Lebanon implemented a lockdown in response to the COVID-19 pandemic, resulting in the closure of the centres for several months. During this time, Bayane was disappointed and cried. However, the centre's teachers quickly adapted by shifting classes online and utilising mobile communication apps to send instructional videos, voice notes, and other teaching materials to each student's family. Some teachers even received immediate training to incorporate games into distance learning. We were delighted to see the effectiveness of our partner's response, allowing students to continue learning during the shutdown.
At the time of writing, the centre has resumed in-person classes. As the only literate person in her family, Bayane has become a great help in handling documents and other complex tasks at home. No wonder her grandfather expressed his gratitude, saying, 'Thank God we have her! We hope she learns even more things on her journey of growth!'
The Year Our Partnership Started
Partner's Mission
Through the service of the Arab World Church, we witness the glory of the Lord, the restoration of people, and the rebuilding of communities.
(Please specify: 'Development & Advocacy')
After donation, please send a completed Donation Form, enclosing with cheque, bank-in slip or screenshot of successful payment along with your name, contact phone number and mailing address to us via mail, email or WhatsApp.
CEDAR is an approved charitable institution and trust of a public character under section 88 of the Inland Revenue Ordinance. Please visit Inland Revenue Department website for details.
CEDAR Fund will issue a receipt for a donation of HK$100 or above for tax deduction. For a donation of less than HK$100, please get in touch with us to issue a receipt.
Please DO NOT fax any donation information.