Project Name
Serve Education Programme in Crisis Situation (SEPCS)
Project Natures
Children and Youth Development
Project Objectives
Assisting ethnic minorities, visually impaired, and hearing-impaired children to receive education.
Beneficiaries
Visually impaired and hearing-impaired children in Kandahar province.
Ethnic minority children in Nangarhar province and Laghman province.
No. of Beneficiaries
Visually and hearing impaired children, children from minority ethnic groups, parents, and inclusive education support teachers, totalling 1,186 people.
Key Activities
Provide life skills and self-care training for children with visual and hearing impairments, and assist them in learning Braille or sign language.
Assist visually impaired and hearing-impaired children in enrolling in public schools with inclusive education, and provide them with stationery, Braille materials, or sign language learning materials.
Before ethnic minority children enrol in public schools, provide them with pre-primary education in their mother tongue and the official language to help them adapt to the language of instruction in public schools and enhance their opportunities for formal education.
Offer homework assistance to ethnic minority children to reduce the risk of dropping out due to language barriers and inability to keep up with the curriculum.
Rafi (pseudonym), a 14-year-old boy, suffers from hearing impairment. His father passed away several years ago, and he lives with his mother, seven brothers, and five sisters. The family makes a living through a small exchange shop run by one of Rafi's brothers.
When Rafi was young, he saw other children attending school and longed for campus life. However, his family was concerned about how he could receive an education because the schools near Rafi's home did not teach sign language, making it impossible for him to learn. Eventually, due to Rafi's strong desire to attend school, his family went through the enrolment process for him. Unfortunately, the school had never admitted a hearing-impaired student before and had no experience in helping Rafi integrate into campus life. His classmates also lacked understanding of Rafi's situation and often mocked and made fun of him, which made Rafi feel very sad.
One day, Rafi's brother mentioned his situation to a friend who informed him that Serve Afghanistan had established educational programs for hearing-impaired children. They suggested that Rafi be taken there to give it a try.
In 2017, Rafi participated in a preparatory course organised by Serve Afghanistan for hearing-impaired children. He received training in sign language, life skills, and self-care. Through this course, Rafi finally became able to communicate with his classmates and enjoy the pleasure of learning. A year later, Serve Afghanistan assisted Rafi in enrolling in a public school that implemented inclusive education. Rafi is currently in the fifth grade and performs excellently in class, ranking among the top in almost every subject's exams. Rafi's goal is to complete his secondary education, and he hopes to become a teacher someday.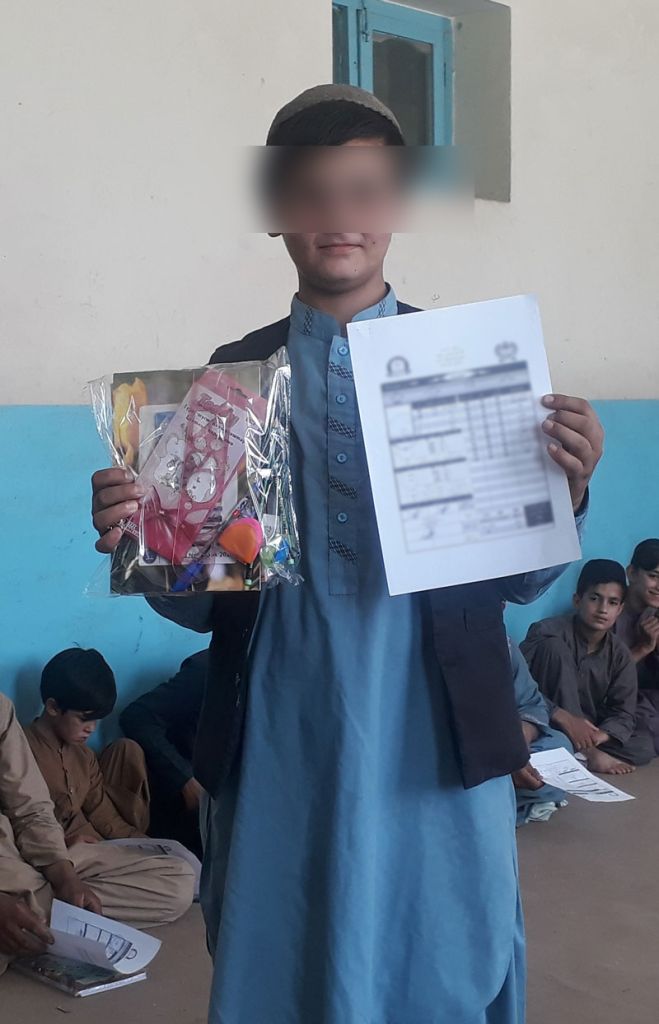 The Year Our Partnership Started
Partner's Mission
Serve Afghanistan's vision is to create an inclusive environment for the marginalised in Afghanistan.
Serve Afghanistan's purpose is to bring hope to the peoples of Afghanistan, through resourcing, empowerment and advocacy.
Serve Afghanistan has projects in the Central, Eastern and Southern regions of Afghanistan, working mainly on Inclusive Education, livelihood, Maternal & Child Health and Nutrition, WASH, Mother Tongue Literacy and Disaster Management.
(Please specify: 'Development & Advocacy')
After donation, please send a completed Donation Form, enclosing with cheque, bank-in slip or screenshot of successful payment along with your name, contact phone number and mailing address to us via mail, email or WhatsApp.
CEDAR is an approved charitable institution and trust of a public character under section 88 of the Inland Revenue Ordinance. Please visit Inland Revenue Department website for details.
CEDAR Fund will issue a receipt for a donation of HK$100 or above for tax deduction. For a donation of less than HK$100, please get in touch with us to issue a receipt.
Please DO NOT fax any donation information.