Written by: Ness Ma (Communications Officer)
Two cows are eating grass in the cowshed.
Mixed feelings arise when Pastor Francois sees such a scene; nevertheless, a few years ago, owning two cows was impossible for him and his family, no matter how hard they tried.
To him, this is a miracle of God.
Looking back upon his life, Pastor Francois finds himself a 48 years old man coming from a poor farming village.
With six children and a wife to raise, his meagre income could barely support his family expenditure. When the family's financial stress had been tremendous already, there would not be any extra savings for livestock that help sustainable agriculture.
In Karongi District, located in western Rwanda, many live in poverty, just like Pastor Francois.
Rwanda, where the tragic Rwandan genocide caused shock worldwide once. It has been over 25 years since the 1994 Genocide. The country is on its road to recovery, but post-genocide prosperity mainly happens in Kigali, the capital city.
The rest of Rwanda, especially the remote areas, is still facing a lot of challenges.
For instance, wealth in the capital city does not spread to Karongi. The western district has been suffering from the long-term consequences brought by the genocide until now (significant losses of life, genocide widows that are poverty-stricken, etc.). According to CEDAR's partner, World Relief Rwanda (WRR as below), the district poverty rate is 45.3%, whereas the malnutrition rate in children under five was found to be 44.8%. In May 2018, Karongi was battered by natural disasters. 25,000 people were affected by disastrous floods, turning 950 families homeless.
WRR began its programme in Karongi in 2018, marking the watershed moment of life for Pastor Francois and the impoverished neighbourhood.
Since 1994, CEDAR's partner, WRR, has been serving Rwandan citizens who went through the horrific tragedy. WRR's mission is to empower the local churches to serve the most vulnerable in the communities. As the country has undergone rapid development, the needs of citizens change day by day. Our partner thus focuses on community development.
To achieve local church empowerment and community development, WRR brings churches together in 'Church Empowerment Zones'. Take Karongi as an example; WRR's project fosters unity and collaboration of the churches, providing a platform for church leaders to exchange the needs of the villagers.
Besides, these leaders are brought together and equipped. As a result, WRR builds the capacity of the local church body so that it has the organisational ability and foundational skills to respond to the needs of people with resources within the neighbourhood.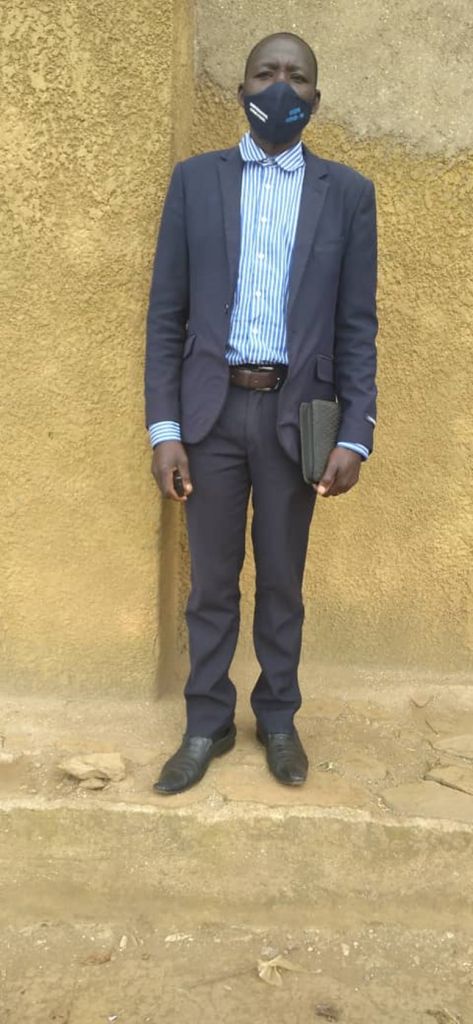 Poverty and estranged relationships are key problems for citizens in the district. Financially, we can all tell the situation from the above data provided by our partner. For estranged relationships, we could more or less understand them if we put ourselves in Pastor Francois' shoes.
Before WRR's programme began, deep down in Pastor Francois' mind, he had always known that Rwanda Christians were merely keen on worshipping at church. The majority were not willing to help others and build relationships. In addition, church leaders from different denominations did not often meet, not to mention support each other.
Through WRR's guidance, local churches began to transform. Invitations for religious gatherings are increasing among churches;  there are even collaborative ministries. Pastor Francois described the relationship between churches is as close as brothers and sisters. All kinds of ministries, whether involving church collaborations or not, aim to respond to the needs of the community and address poverty. Most of the ministries are in the form of small groups, targeting various aspects:
Farmer Training Groups:
Many from remote areas in Rwanda still make a living by farming. The training goals include teaching local farmers modern farming methods
(better quality seeds, the use of organic fertiliser), and distributing seeds, fertiliser, and fruit trees.
Savings Groups:
The locals lack an effective saving culture. Despite their effort, they fail to save money. The usual weekly savings is around 200 to 300 Rwandan francs (around HK$1.5 to HK$2.3). For this reason, group members are delivered basic saving method through this programme, where they work together for a common financial goal. This makes loans possible for those facing economic burdens in their families. This also allows the members to invest in a business.  
For some savings groups, their goal is to buy livestock instead. Taking the price of a pig as a reference, it costs 15,000 Rwandan francs (around HK$115 ), which is a huge amount far beyond what the locals can even afford. Through the savings group with 25 members, each member only needs to contribute 200 Rwandan francs (around HK$1.5) for monthly savings. It will take a few months to accumulate enough money for a pig.
Pastor Francois and his family are beneficiaries of the savings group, as his wife is one of the members. They see tangible improvements financially. More importantly, the relationships between community members have become closer than ever. The credit goes to the groups where people learn together and help each other when some of the participants are even non-Christian.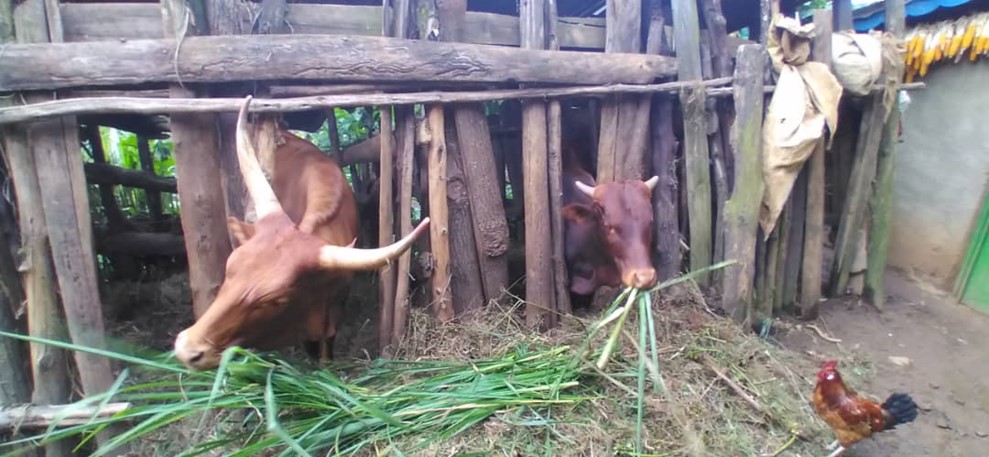 'We are beyond grateful for WRR's work. They help us in a mindset-changing way, facilitating the development of the family, church, and the whole community,' said Pastor Francois.
Being part of WRR's programme since the beginning, Pastor Francois has witnessed transformations of different groups in the district. Counting from 2018, with less than four years, changes are seen in the community. According to WRR's half-year project report (editor's notes: this article was written before the project end), in the whole Karongi District, churches established 82 projects altogether that helped 139 vulnerable residents. Apart from savings groups and farmer training, the projects also covered food providing, healthcare support, and manpower (such as house renovation and toilets construction).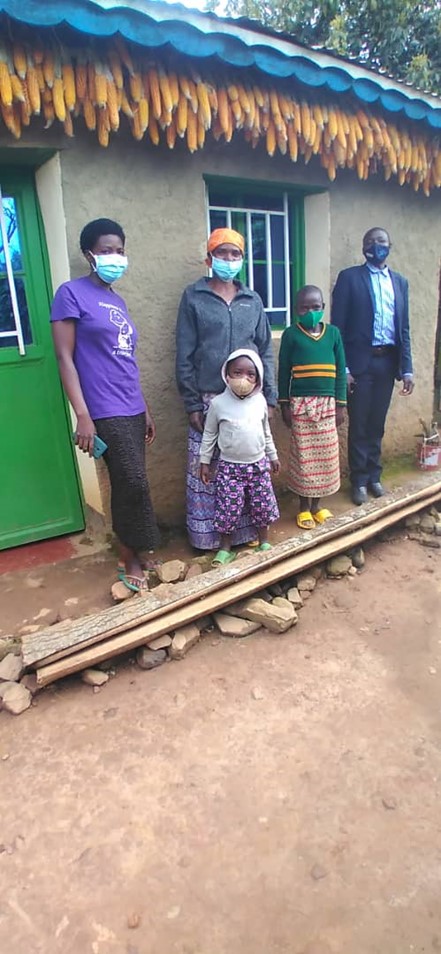 Local churches have been present all the time. Nonetheless, like what the pastor thought, without guidance on a growth mindset, their power and impact were limited. This is why WRR is needed. WRR acts as a bridge to connect churches and people, building a close network with the spirit of mutual help. We believe that they will keep striving on the path to healing and searching for the betterment and a wonderful future.