Written by: Ness Ma (Communications Officer)
'I used to live with my grandparents, my father and my three younger sisters.'
At an interview with CEDAR, Banya (pseudonym) sat on a wooden chair. With a microphone in his hand, he told us about his family members with shyness and purity in his eyes. He did not look any different to other children of his age. However, this ordinary child recounted his extraordinary experience a few moments later.
'A year after I came to Chiang Mai, I was betrayed by a friend and fell into the hands of human traffickers. I was locked in a room, forced to prostitute, and beaten.'
Every year, children in different corners of the world fall victims to human trafficking. For example, in Thailand, because of a lack of awareness about trafficking practices, many people are not aware of the dangers of human trafficking, and it has become a severe problem in the country. In recent years, COVID-19 has changed our social ecology, and the evil reach of human trafficking has now extended to the Internet. Technology has made this crime more rampant.
The Founding of IMF
CEDAR's partner in Thailand, Immanuel Foundation Thailand (hereinafter referred to as IMF), strives to combat local human trafficking. With the support of the Immanuel Church, IMF was founded in 2020. Jaruwat, the son of the church's pastor, was an indispensable and important figure in establishing this institution.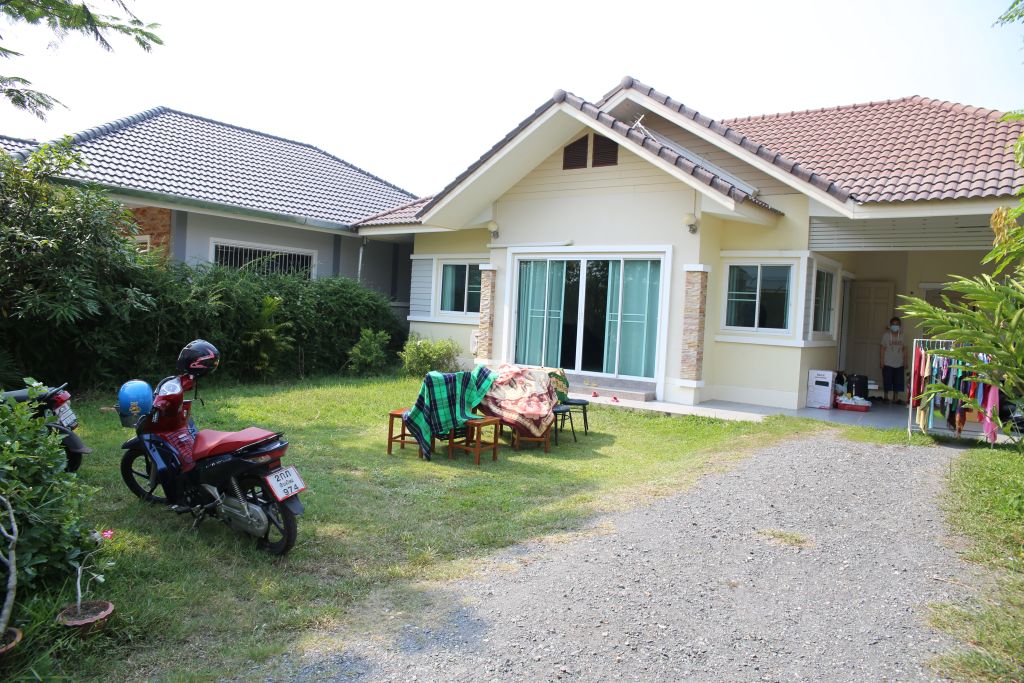 Jaruwat, the current Vice President of IMF, was already working in the Thai police force and various anti-trafficking-related organisations well before the establishment of IMF. Jaruwat wanted to reduce and even end human trafficking in Thailand. While fighting crime, he met like-minded Chayakorn, and the two of them became friends.
Chayakorn, the current CEO of IMF, used to be a plainclothes detective in the Thai police force. He was part of the investigative unit responsible for finding and helping victims of human trafficking. In 2019, Chayakorn left the police force for personal reasons. However, he still wanted to use his knowledge and experience to help victims of the crime even after leaving the force.
In July 2020, Jaruwat and Chayakorn founded IMF in Chiang Mai, Thailand. Their first operation was to rescue four children from human traffickers in the Nan province in northern Thailand. From its establishment to the end of May 2022, IMF has handled 17 cases and rescued 89 victims. Currently, 24 victims are receiving psychological counselling and taking education courses.
The Work of IMF
Formed by a group of Thai nationals, IMF bears a heavy responsibility. The ethnic minorities living near the border of the northern part of Thailand often lack identification documents, so when they are abducted, they often go missing without the authorities' knowledge; this makes the situation of human trafficking in the region exacerbating. Currently, the work of IMF includes three main aspects: crime prevention, crime detection and rehabilitation of the survivors of human trafficking.
First of all, in terms of crime prevention, IMF strives to increase the local community's awareness of human trafficking through talks and promotion so that they can prevent the crime from happening. Since traffickers sometimes lure children from low-income families by telling them it is a money-making opportunity, if these families can be made aware of the criminals' modus operandi, they will be less likely to fall victims to the crime in the future.
Secondly, in terms of crime investigation and prosecution, IMF is chiefly formed by former police officers with experience handling criminal cases. They screen social media to identify content posted by criminals courting customers; they also work very closely with legal groups and government agencies to push for reforms of the prosecution procedures for crimes such as child abuse and human trafficking.
Thirdly, IMF runs open shelter to help prevent child victims from falling into the traps of human traffickers again. IMF was the first organisation in the region to offer a shelter for boys. They noticed that there was only one government-run shelter in the area, so some boys had nowhere to go even when they had been rescued. IMF's shelter provide these boys with sanctuary, education and a chance to study the Bible and receive individual counselling.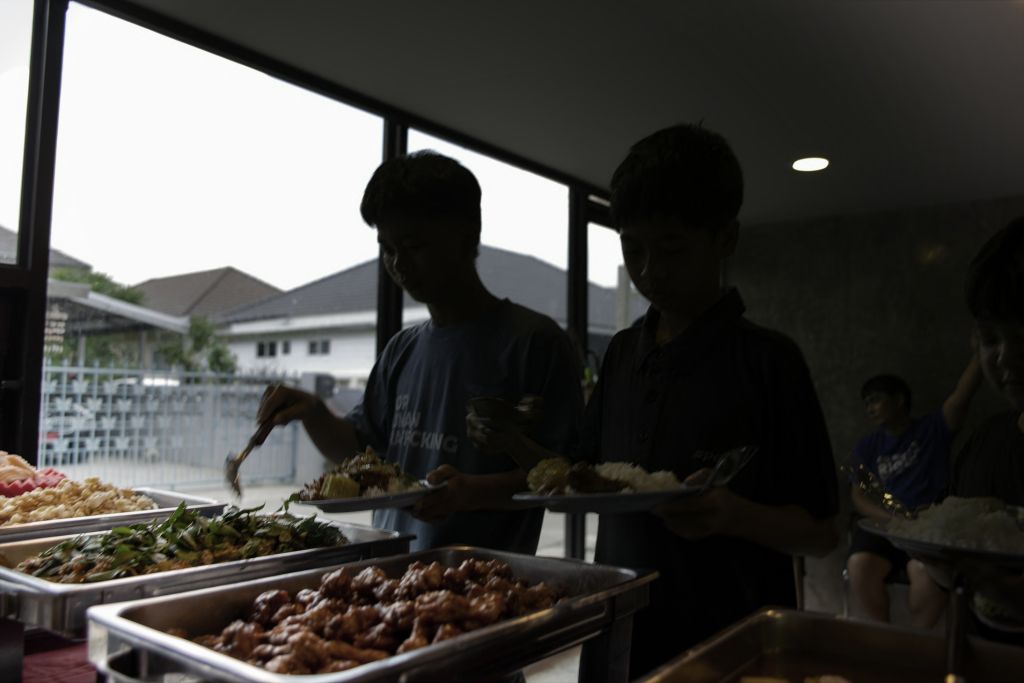 Through the work above, IMF hopes to free child victims of human trafficking and help all sectors of society better understand the crime. CEDAR is happy to fight human-trafficking together with IMF, so we have provided funding to them to investigate online human trafficking cases, save the victims and allow the child victims to be educated and study the Bible. Furthermore, by liaising and cooperating with different groups and organisations, IMF hopes to benefit more people through crime prevention, awareness education and vocational training.
Human trafficking has undeniably become a serious issue globally, and the problem is even worse in poorer regions. But IMF's efforts show us that God will use the work of His servants for good purposes.
Banya, a 15-year-old boy currently living at an IMF shelter, had been betrayed by a friend and fell into the clutches of human traffickers. His friend had been coerced by traffickers to 'recruit' young people for them so that he himself would be released from their captivity. As a result, he lured Banya into the trap and Banya was imprisoned in a room by the traffickers, where he was raped by them and their customers at least three times a day. During this period, he was often beaten and starved.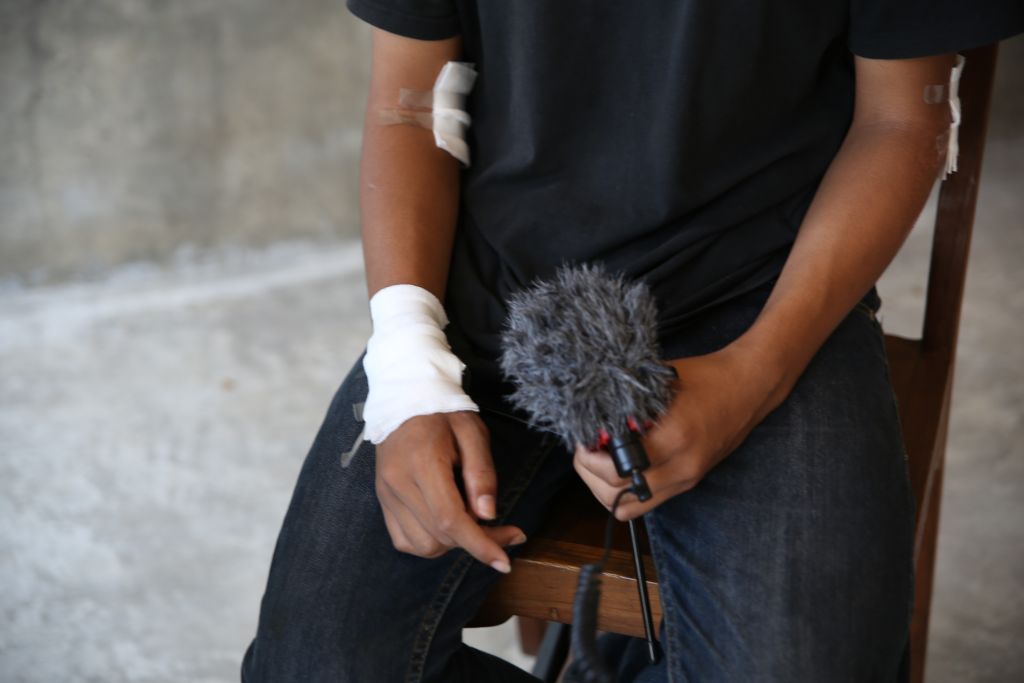 When Banya was abducted, he was holding his father's mobile phone in his hands. The traffickers took away his phone by force. Banya did not know how to return home alone, and he had no way to communicate with the outside world. He was worried that his father would be angry with him if he went home, so he was forced to succumb to the criminals.
Six months later, he pretended to be sick, and the traffickers took him to the hospital for medical treatment. After arriving at the hospital, he ran away and eventually went to a grocery store to ask strangers for help. He borrowed a mobile phone and used social media to connect with a friend who had also been trafficked but was then rescued by IMF.
By the time Banya was imprisoned, IMF knew these traffickers were keeping several children captive. Therefore, IMF's staff told many children in advance that if they came across a child being trafficked, they could ask IMF for help; one of these children is Banya's friend whom he contacted. So, when this friend received Banya's distress message, he immediately informed IMF.
Now, Banya's body and mind are recuperating. He hopes to become a barista and make a living out of it in the future. From Banya's story, we witness how criminals used the trust between friends to prey on new victims, but a friend rescued Banya in the end. Although friendship can become bait to lure someone into a trap, it can also become a timely aid for someone. In the same way, how well we allocate our resources depends on our intentions and beliefs.
With a mission to save the children, IMF has been working hard to combat human trafficking. The Thai government has recognised their work. In June, IMF received the 'Outstanding Performance Award for Anti-Human Trafficking.' We are delighted that our partners have received their well-deserved recognition, but we would be even more grateful if no more children were put in harm's way. This award was an encouragement.
If you share this mission, we invite you to learn more about anti-human trafficking, pray for the victims and consider donating to support the work of IMF.