Written by: Edward Lai  (Senior Communications Officer)
When she was young, she walked through the northwest, southwest and central plains of China. She used to climb mountains and ridges; not to visit the most beautiful lakes and mountains or participate in cross-country competitions. She went to respond to the clear voice in her heart – to serve the poorest of the poor.
For the past 30 years, she has never doubted or denied this voice. When she is exhausted, she is strengthened by her aspiration and carried on.
She often says that she is just an ordinary woman, but the Lord lets her see the plight of the poor; this cannot be overlooked.
Since last May, she has served as CEDAR's Acting Chief Executive. She still has passion for frontline developement projects. What she said to CEDAR's team most was "take one further step and continue to fight for the poor!"
The words "keep on working hard" and "go on fighting" may seem cliché, but the current climate in Hong Kong and the world needs an international poverty alleviation leader to be one that has the confidence and willingness to push oneself and the team to persevere, not necessarily one that has "big plans".
Her name is Chan Pui Si.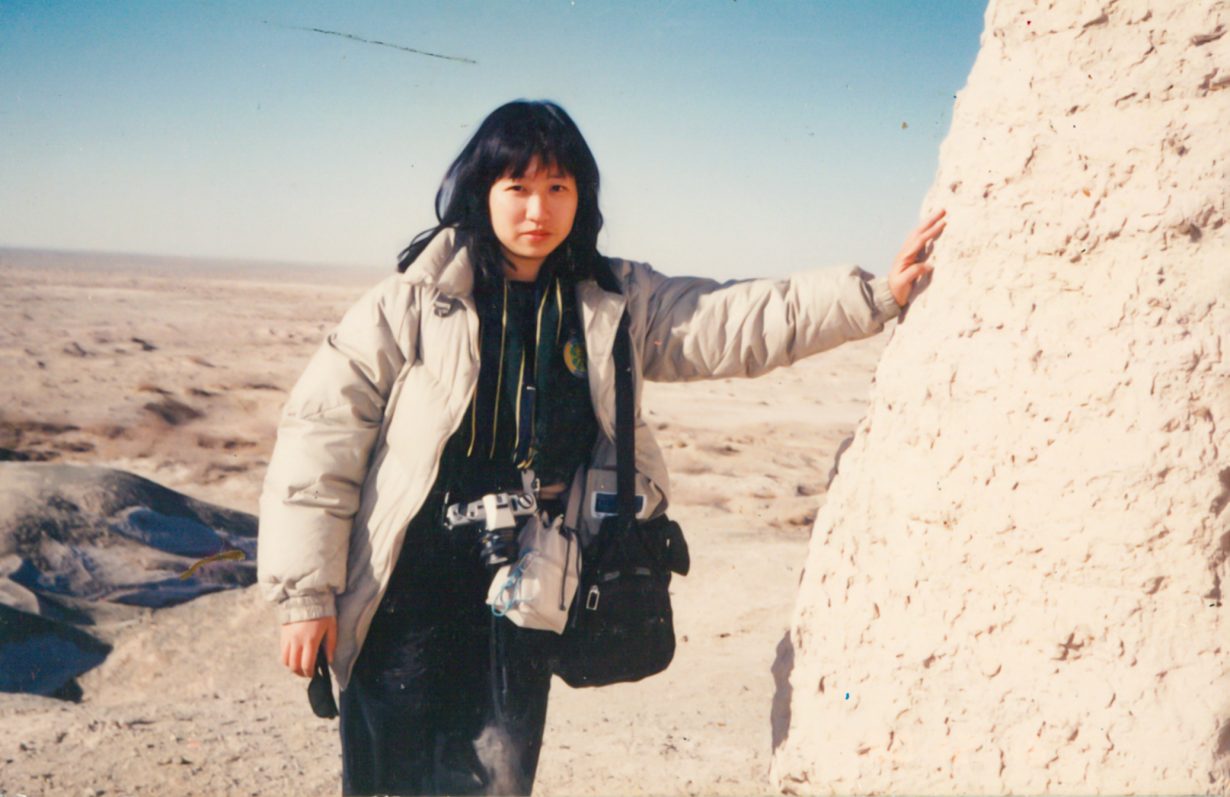 "Turns out life can be so fragile."
Pui Si has been engaging in poverty alleviation work since the 1990s and has lived and worked in mainland China for more than a decade. Looking back, after graduating with her bachelor's degree in nursing from the University of Sydney in Australia, Pui Si joined a large-scale Christian international relief and development agency to carry out public health and development ministry in China.
Once, Pui Si and an overseas project consultant went to the Loess Plateau and walked on the mountains to talk with new mothers living in caves. She saw how inadequate the local sanitation facilities were and how many babies were suffering from neonatal tetanus. There was a lack of water and food, and the infant mortality rate was extremely high.
What was most heartbreaking was when the project consultant said to her, "The baby in front of you is about to leave (die)". The baby was suffering from a cold. The mother had taken the child to the nearest health centre to see a doctor. As the child's condition did not improve, the mother, not knowing what to do, had randomly given her child medication; this led to a disease change that was difficult to cure and even led to the child's death.
"It turns out life can be so fragile," says Pui Si. This experience determined her direction in life. As a nurse in hospital, she was only able to serve a single person each time, but as a poverty alleviation worker, she was able to serve the entire community and save many lives through project implementation. With her determination and confidence, Pui Si found a truly fulfilling job.
Inviting Person Living with HIV/AIDS to be Co-worker
After being stationed in mainland China for more than ten years and serving at another international organisation, Pui Si found the most challenging was facing the spread of HIV/AIDS due to blood selling. At that time, "cocktail therapy" was not popular. Many poverty alleviation workers were unwilling to work in villages because of the fear of infection. Through her contact with the government hospital staff, she met a man living with HIV/AIDS whose condition could be controlled by taking medicine on time. She invited him to join her team and visited villages together. By sharing his
personal experience with villagers, he helped community members to understand the disease and eliminate fears of prejudice that resulted from ignorance, transforming the community's stigma and perception of HIV-infected people.
How did she have the insight to invite people living with HIV/AIDS to become a co-worker? Pui Si said that it was nothing special. But her actions spoke louder than words, and she has shown us how much wisdom and courage are needed to carry out poverty alleviation work effectively.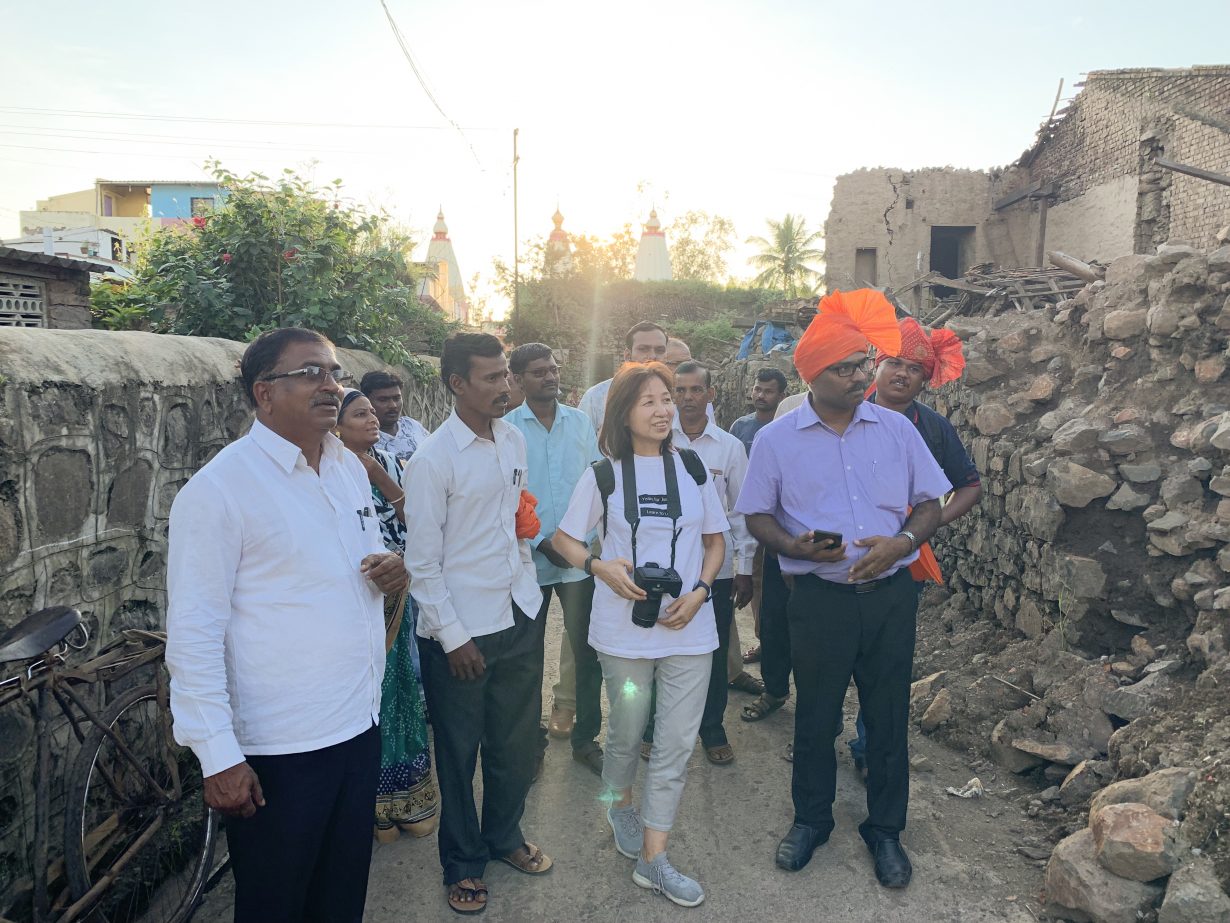 n 2012, Pui Si joined CEDAR as the Head of Programme and was responsible for relief and development projects in around ten countries. She constantly thought of ways to improve projects with her years of field experience. In addition to leading her colleagues to visit mainland China, she has also travelled to Myanmar, India, Ethiopia and Rwanda to plan poverty alleviation projects with local partners.
Among these partners, Fullmoon Family Foundation (FMFF) left Pui Si with a strong impression. As a small local Christian organisation, FMFF has been taking care of children affected by natural disasters or wars since 1997. Besides providing them with daily necessities, FMFF teaches them Christian values and nurtures them to become leaders. Some of them who have grown up have even returned to serve in their communities. CEDAR has been with this partner for many years and witnessed the hard work FMFF has put in to raise a new generation. Although the local situation remains
uncertain, these young people have shown great courage and strength amid danger, which Pui Si admires much.
"Happy I haven't fallen yet."
After taking leave for a while to look after her family, Pui Si returned to CEDAR in 2018 and was promoted to Acting Chief Executive. Pui Si said, "Poverty alleviation is a long-term battle. I am very happy that I am still healthy, physically and mentally, and have not fallen yet".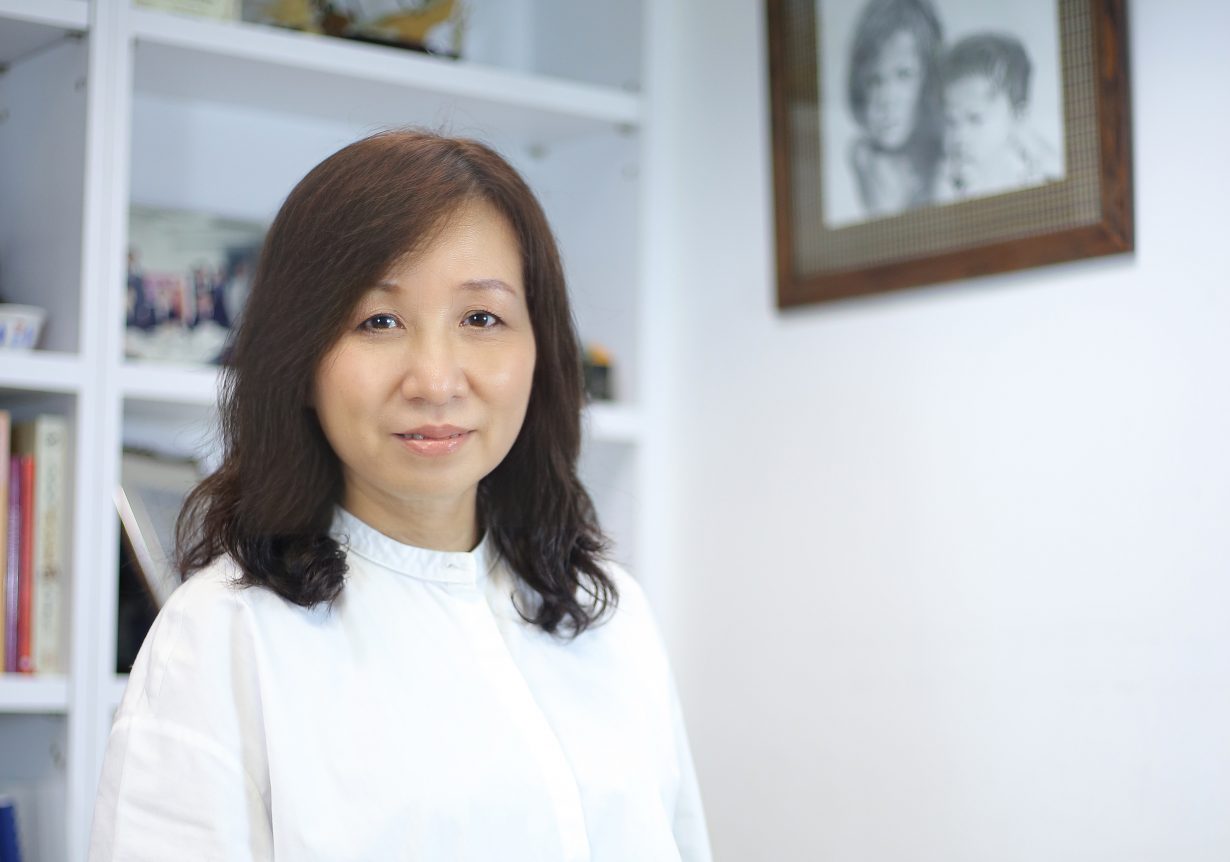 Poverty alleviation work needs long-term commitment. The world's current political and economic climate is turbulent, with constant disasters surfacing (both man-made and natural). Coupled with the impact of COVID-19, this has caused more people in the world to fall into extreme poverty; poverty alleviation will only become increasingly difficult.
Pui Si said that she would continue to take up challenges ahead and lead the team with the attitude of "saving one person at a time", as Paul said to his comrade Archippus, "See to it that you complete the ministry you have received in the Lord." (Colossians 4:17)
As for the future of CEDAR, Pui Si said…
"I hope CEDAR will become an organisation of learning, where co-workers can truly step into the shoes of the poor and think of ways to improve their lives from their
perspective, to alleviate poverty and transform lives. I also hope that more people can embrace the CEDAR's mission of poverty alleviation, so that more poor people live out the intrinsic worth and dignity given by our Lord."
CEDAR has launched a series of works in celebration of CEDAR's 30th anniversary. They include a 30th anniversary theme song and music video, a two-minute short film introducing the CEDAR's work and history, and a Christian devotional app "施予達仁" to promote integral mission.