Project Name
HOPE Project Phase 2 – Community Development in Gogane, Nepal
Project Natures
Urban and Rural Development
Livelihood Development
Project Objectives
To improve the standard of living of rural families (household income, food security, and women's social participation) and to promote local community and economic development in Gogane, Nepal through community groups, women's capacity building, and leadership training.
Beneficiaries
Farmers
Young people
Woman groups
Key Activities
Establish and register women's networks, women's groups, farmers' groups, farmers' cooperatives, girls' groups, and youth groups, and provide training to group members.
Provide training, material inputs, and small-scale infrastructure (e.g., irrigation systems and storage depots) to farmers to improve their economic incomes.
My name is Santimaya Aryal, I am 34 years old, and I live in Besitol village in Makawanpur district. I live with my husband, son and daughter. My daughter and son are studying in 6th and 1st grade, respectively.
I am physically disabled and was born with twisted hands and toes, so it is not easy for me to do my daily activities. I married a poor man when I was 18 years old, and we lived a subsistence farming lifestyle after our marriage.
In 2008 my husband's foot was crushed by a fallen tree, which was a very painful experience for my family and me. My husband's foot was broken again in 2020, and our family's poor financial situation was made worse by my husband's accident and his reduced ability to work.
Since July 2021, when my village joined the SCN program, staff came to visit my home and encouraged me to learn about the importance of women's groups, income-generating activities, and livelihood opportunities. Since then, I have joined the Besitol Women's Action Group formed by the project and regularly attend monthly meetings and group activities.
At the same time, I had the opportunity to attend poultry training to effectively learn the knowledge and skills of the poultry farming business. At the end of the training, the staff gave me basic farming supplies such as chicks, grain and equipment to start a commercial-scale poultry farming business. I now have 30 chickens on my poultry farm, an asset worth about 30,000 Nepali rupees, and I plan to start a buffalo farming business in the future.
I am now very happy and hopeful that I can do something meaningful for myself and my family. So I would like to thank SCN and its staff for making my life easier and earning back my dignity in society.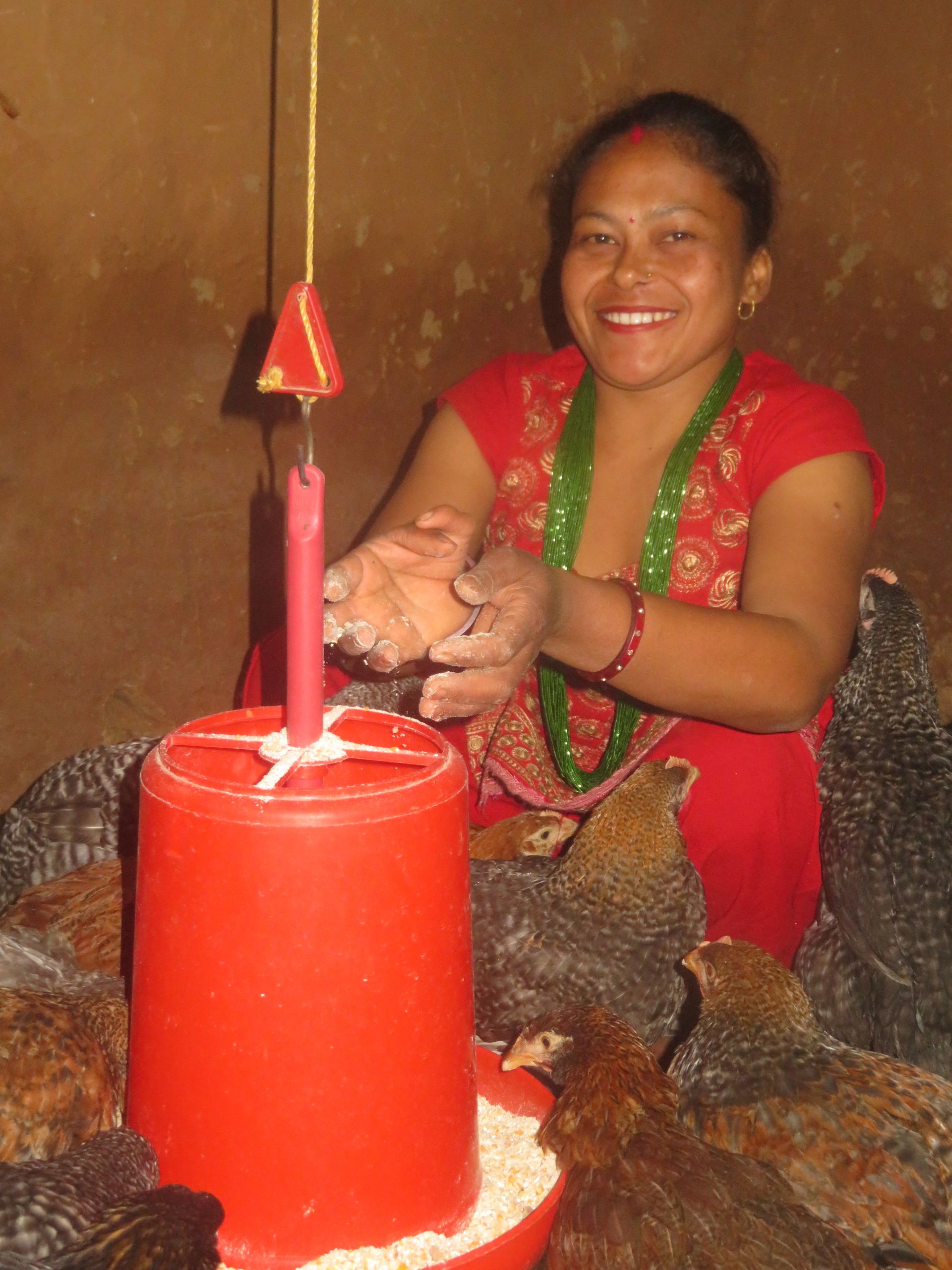 Partner Name
Share and Care Nepal (SCN)
The Year Our Partnership Started
Partner's Mission
Making a difference in people's lives by reaching out to disadvantaged communities.
(Please specify: 'Development & Advocacy')
After donation, please send a completed Donation Form, enclosing with cheque, bank-in slip or screenshot of successful payment along with your name, contact phone number and mailing address to us via mail, email or WhatsApp.
CEDAR is an approved charitable institution and trust of a public character under section 88 of the Inland Revenue Ordinance. Please visit Inland Revenue Department website for details.
CEDAR Fund will issue a receipt for a donation of HK$100 or above for tax deduction. For a donation of less than HK$100, please get in touch with us to issue a receipt.
Please DO NOT fax any donation information.