Project Name
Kalyanpur Disaster Risk Management & Resilience Project in Bihar
Project Natures
Humanitarian Relief and Disaster Risk Reduction
Urban and Rural Development
Creation Care
Project Objectives
Manage and reduce the risk of disasters in the community in order to minimise damage to life, livestock, property and livelihoods.
Ensure that the powers of the disaster risk management system are exercised properly.
Beneficiaries
Impoverished communities, students and farmers affected by natural disasters.
Key Activities
Establish a disaster management committee, working groups, self-help groups, and children's councils.
Provide training on disaster risk management methods.
Set up project teams to train the community through simulated exercises, dramas, and posters.
Provide livelihood training to members of self-help groups, better farming methods for farmers, and plans to strengthen alternative income generation.
From the second year onwards, advocacy will be strengthened – EFICOR will establish contacts with various stakeholders at the regional, state, and national levels.
In the third year of the plan, the disaster management committee will formulate a disaster emergency plan for the village and submit it to the government for review and approval.
Anish is a 14-year-old boy and a member of the children's council. He is also the Disaster Management Minister of the Shiv Ganga Children's Council in Makkari village.
When he was elected as Disaster Management Minister by the Shiv Ganga Children's Council, he began focusing on teaching swimming skills to the members of the children's council. Soon, he noticed that some of the children didn't know how to swim, so he volunteered to train them in swimming skills so that they would know how to swim in case of a flood or other similar disasters and be able to save themselves and others.
Anish invited five children from the children's council to the village pond, where he taught them how to swim step by step, training for two hours after school every day for a week. At first, the five boys were all afraid of swimming, but Anish assured them that they would learn and encouraged them and gave them confidence.
Anish is an excellent coach. Now the five children have all learned to swim and are very grateful to Anish and the children's council for teaching them swimming skills. These skills will stay with the children even after the project is finished and will be useful for a lifetime.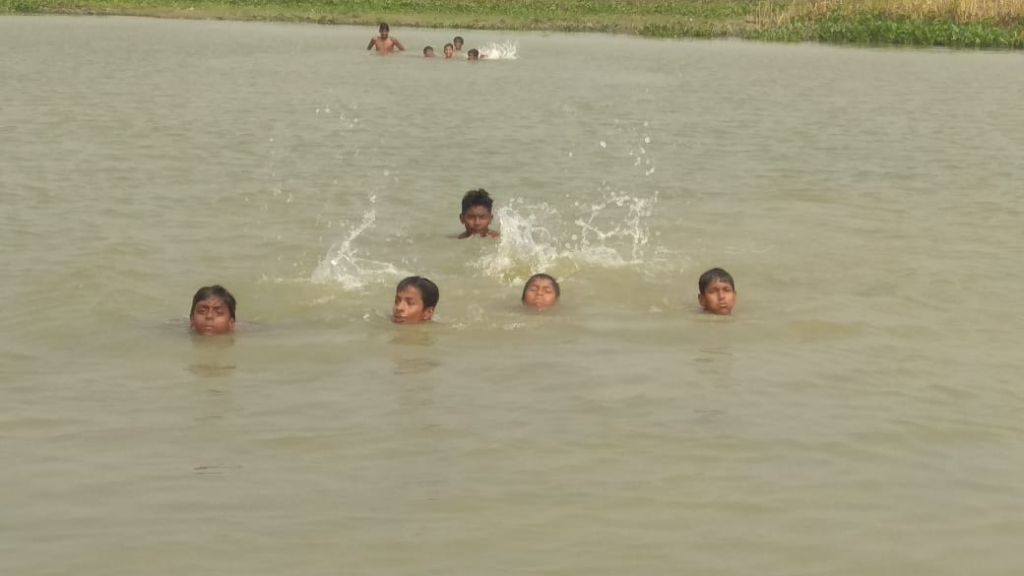 Partner Name
The Evangelical Fellowship of India Commission on Relief (EFICOR)
The Year Our Partnership Started
Partner's Mission
Influencing and educating for good governance.
Promoting community transformation.
Engaging in social action responsibility through convergence and collaboration.
(Please specify: 'Development & Advocacy')
After donation, please send a completed Donation Form, enclosing with cheque, bank-in slip or screenshot of successful payment along with your name, contact phone number and mailing address to us via mail, email or WhatsApp.
CEDAR is an approved charitable institution and trust of a public character under section 88 of the Inland Revenue Ordinance. Please visit Inland Revenue Department website for details.
CEDAR Fund will issue a receipt for a donation of HK$100 or above for tax deduction. For a donation of less than HK$100, please get in touch with us to issue a receipt.
Please DO NOT fax any donation information.