The conflict in Syria begins its ninth year with no sign of ending at the moment. As global attention drifts away, more than 6.2 million internally displaced people are still struggling to shelter and feed themselves. The most critical time for these refugees is to live through the brisk winter every year. Between December last year and January this year, it was reported that at least 29 children and newborns died, mainly from hypothermia, while fleeing to refugee camp in the eastern region of the country or shortly after arrival [1].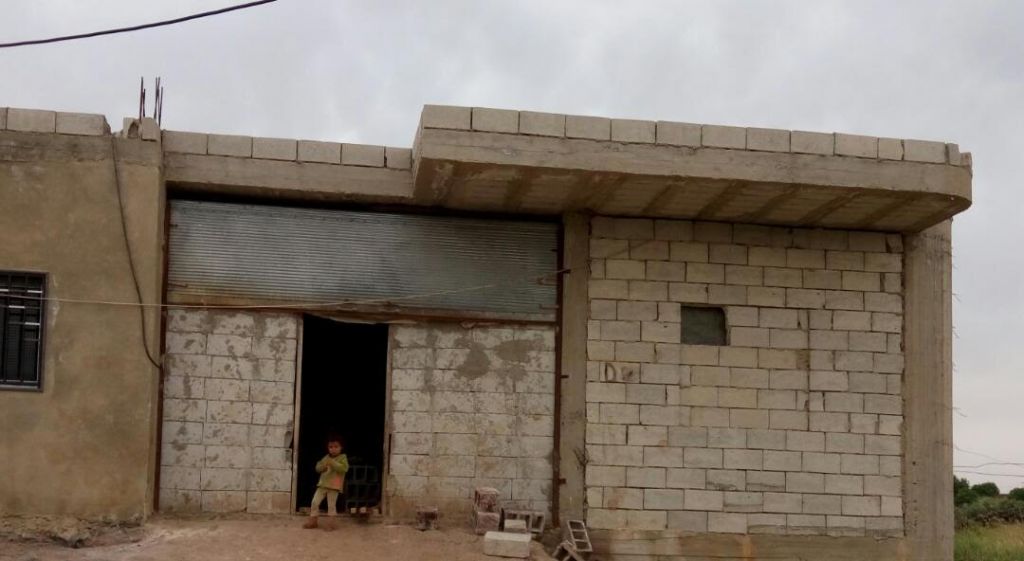 The survival of the harsh winter is yet another challenge on top of the issues of poverty and internal conflicts that have brought immense suffering to Syrians. To help the Syrians to live through the hard conditions, CEDAR has partnered with Middle East Revive and Thrive (MERATH) from November last year to March this year. In this project, winter aids were provided to Syrian refugees through the Fellowship of the Middle East Evangelical Churches (FMEEC), including blankets, heating stoves, winter clothing, and cash subsidies for heating fuels. With the help of CEDAR and other organisations, the relief action implemented by MERATH gave aid to 2,172 families, benefiting approximately 11,138 people.
Bassel, a teenager who received aids, and his family expressed sincere gratitude towards our help in time. Bassel was only 13 years old when being visited, and his joy permeated the interview. 
Bassel and his family were initially situated at al-Hasakah of northeastern Syria. However, after multiple times of fleeing, they settled in a western city called Tartous. A family of six is packed in a one-bedroom flat, the mother stays at home to take care of four young children while the father has casual jobs with limited income that can hardly sustain the necessary expenses of the family. Bassel, as the elder brother in the family, had to drop out of school to take up a job in a restaurant to make a living. Many times, Bassel had to deliver food in pouring rains or in the face of bone chilling wind with a big plastic bag, with holes cut out for his arms and head, covering his tiny body because the family could not afford to buy warm clothes.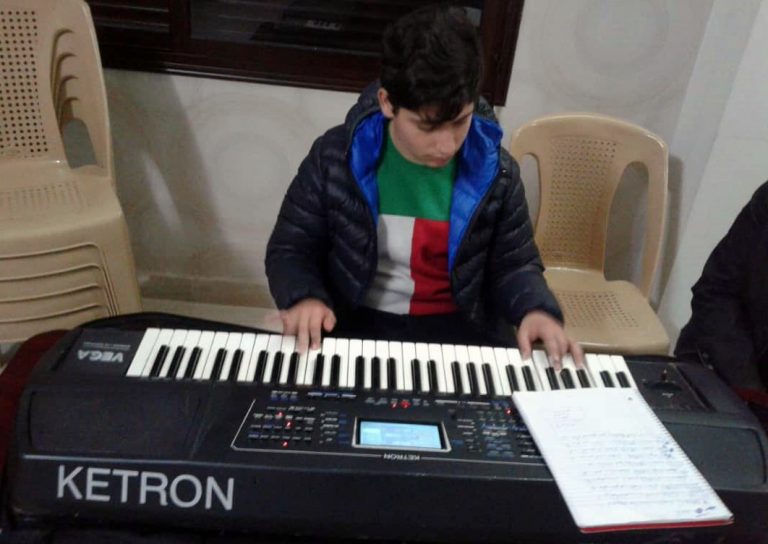 In spite of a tough life, Bassel found comfort when he played the piano. A local church spotted his gifting talent in music and invited him to play for the church choir on weekends or special occasions. He is always happy when he sits at the piano.
Just this winter, Bassel didn't have to worry about getting sick because of the support from CEDAR and the church. He now owns a coat that can stand the wind and the rain, and a blanket that is thick enough to cover his whole body so that he wouldn't wake up in a cold night. He couldn't wait to put on the blanket when he received it. Through the winterisation assistance, Bassel's parents received cash that they were also able to purchase raincoats and warm hats for Bassel's siblings to survive the winter. Also, the church provides his family with monthly food assistance and , and free remedial class is available to Bassel for him to go back to school next year.
CEDAR is grateful to partner with MERATH and the local churches in sending warmth to all Syrians in the midst of the cold. Nonetheless, the need of the people is significant and rising, millions of people are suffering from Western sanctions, internal conflicts, and government corruption. CEDAR will continue evaluating the local situation to plan for a future developement projects in the Middle East region. Please continue to pray for us and support us by means of offering via this link. We also recommend you to further read our article on refugee children in Middle East and North Africa: "Refugees Get Schooling Through TV — The Cries Of Middle Eastern And Northern African Children"
[1] World Health Organization: http://www.emro.who.int/syr/syria-news/who-concerned-over-critical-health-situation-in-al-hol-camp-al-hasakeh.html
[2]: The Fellowship of the Middle East Evangelical Churches includes members of Protestant church from Sudan, Iraq, Egypt, Jordan, Kuwait, Syria, Lebanon, Iran etc.